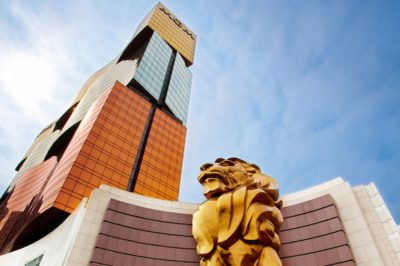 Macau's gaming industry is rapidly developing and the latest innovations are introduced to the wide gambling audience which participates in gambling activities there. The newly opened casino resort MGM Cotai which welcomed its first guests just in time for the Chinese New Year celebrations is going to introduce to them a brand new Sic bo gaming device which was produced by the Japan-based gaming device supplier Sega Sammy Creation Inc.
Earlier this month the long-awaited launch of MGM Cotai took place and this was the second gambling resort located in Macau which is managed by the international casino operator MGM Resorts International. The project is estimated to cost as much as HKD27 billion (US$3.4 billion) to its developers and is expected to bring fresh revenue to the casino industry. The location features a hotel with as many as 1,390 rooms, among which suites, skylofts, and mansion villas.
MGM Cotai Brings a Lot to the Table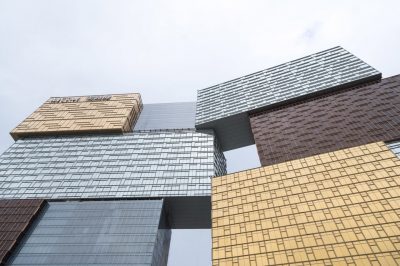 The gambling venue of MGM Cotai gave a fresh start of operation with 177 mass-market gambling tables, 77 of which have been relocated from MGM Macau to the new venue. According to the information listed, the location will also feature as many as 982 slot devices featuring some of the leading titles in the gaming industry. The latest offering which is sure to draw the attention of all players will be the Sicbo Bonus Jackpot Maximum Fortune product which targeting the fans of this traditional dice game practiced on casino tables.
Many Asian customers enjoy giving their luck a try at this pastime activity and now they have the chance to do it on the brand new technological creation. The device is 4 meters tall and what makes it stand out in the crowd is its special dice flotation system which is an innovation in the gaming industry. Sega Sammy Creation is the first company to implement this specific feature in a gaming device. As it was confirmed, the machine has 24 player terminals on offer as well as a side bet which goes by the name of "Maximum Fortune".
In the said side game, all players will have the opportunity to win special rewards if the dice outcome matches the bet area where the pot appears, regardless of their bet position in the base game. The device itself is quite a sight, as it is decorated with the traditional golden dragons, the widely spread Chinese culture symbol which brings good fortune. There is also the new Odds up feature it has on offer which further improves the user experience.
Apart from the new gaming device, which is sure to intrigue many players, on 1st January 2019, the location will also receive as many as 25 brand new gaming tables that will bring many innovations to the field in general, as they have not been utilized before in Macau.