Digital advertising is claiming bigger and bigger share of the global advertising market with every year that passes. And within the digital sector, more and more advertisers are getting to recognize mobile а preferred medium to deliver attractive content and to target a wider range of consumers.
In Sweden, digital has already taken over as the largest advertising medium with digital ad spending accounting for nearly half of the country's whole ad market in 2016 and for over a half of it in 2017. The Swedish population's openness to technology and innovation and the widespread penetration of hand-held devices across the Scandinavian nation have created the perfect environment for the growth of the mobile advertising segment of the market.
It is believed that mobile will become the largest medium for advertising by the end of the decade and this trend is poised to manifest itself in Sweden even before the end of the decade. The following infographic explores this particular trend as well as other important trends that have been driving growth within the past several years and will be driving growth in future. It also provides valuable and recent data about the Scandinavian country's advertising market to accompany and visualize the latest report from Casino Games Pro.

Copy and paste the code below to embed this infographic on your website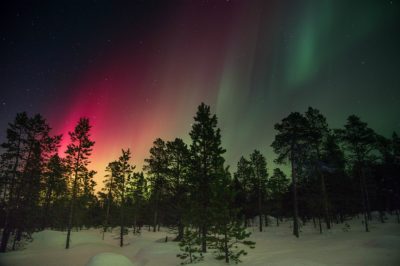 Sweden is a country of early adopters and avid consumers of innovation. The Scandinavian nation has an extremely tech-savvy population and it can be said that people of all age groups feel almost equally comfortable with the widespread digital transformation within all spheres of life.
The Swedish economy has been thriving for quite some time now and has outshone the economies of many European countries. With population of around 10 million, Sweden is far from the largest country in Europe. However, fueled by strong domestic demand and rising exports, the country is without doubt one of the richest.
Sweden has built a reputation for a popular test nation for new products. The country harnessed the opportunities offered by the digital revolution long time ago and is now jumping on each innovation train readily and without hesitation.
With continued economic stability and curiosity and keenness to innovation (even to its most eccentric manifestations), residents of the Scandinavian nation are a dream target for advertisers. On the other hand, Sweden is, in the most general case, home to multi-lingual, educated, and qualified population that is used to high standard of living and has high expectations when purchasing one product or another or opting for one service or another.
Advertisers love a good challenge and pleasing a demanding demographic creates a high level of challenge and appeal to the crafty mind of any advertiser. As a result, Sweden has become one of the largest ad markets in Europe in terms of money spent on advertising.
How much advertisers spend in Sweden and which is their favorite media to reach Swedish consumers, Casino Games Pro has collected data to present an image of the country's advertising landscape in the past several years.
Sweden: Ad Spending by Media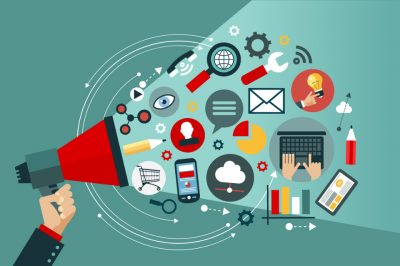 In terms of annual ad spending, Sweden is easily one of Europe's biggest markets. According to the most recent data released by the country's Institute for Advertising and Media Statistics (Institutet för reklam- och mediestatistik, IRM), the total amount of SEK37.7 billion (approximately $4.7 billion) was spent on advertising in Sweden in 2017. The figure reflected an 8% increase from last year when ad spending of SEK34.9 billion (approximately $4.3 billion) was reported.
Here it is important to note that as more comprehensive information about ad spending in Sweden and the rest of Europe in 2017 is yet to be released, 2016 will often be the point of reference in this article.
Digital ad spending grew strongly in 2017 and accounted for 51% of Sweden's advertising market. Advertisers spent SEK19.2 billion on Internet ads last year, up 21% from the amount of SEK15.732 billion recorded in 2016.
Television ad spending had a year-on-year growth for the first time in three years. It recorded a 2% increase from 2016, when the amount of SEK5.452 billion was spent on TV advertising.
Advertising Spending in Sweden in 2017
As mentioned above, Sweden's total marketing spending reached SEK34.9 million in 2016, thus becoming one of the countries in Europe with the largest ad markets. In comparison, the UK, Europe's largest advertising market, recorded the amount of £21.37 billion ($28.84 billion) in ad spending in 2016.
Sweden is one of the countries where digital has already beaten television in the largest advertising medium race. Digital ad spending totaled SEK15.732 billion in 2016. It is also important to note that the country's digital segment was largely responsible for the overall growth of its advertising market over the past several years.
Television ad spending accounted for a much smaller but still significant portion of Sweden's digital ad marketing in 2016. The total amount of SEK5.452 billion was spent on TV ads that year. Aside from the fact that the Internet has become an indispensable part of everyday life, there is one more important reason why digital has become the leading advertising channel within the context of Sweden's advertising landscape.
For nearly three decades now, ads directly targeting children under 12 have been prohibited on Swedish television. In other words, advertisers cannot reach out to a very important demographic group of consumers via TV ad campaigns.
According to data provided by Mediamätning i Skandinavien, nearly two-thirds of the country's population watched television on a daily basis in 2016. However, those aged 15-24 did not tune as often as older members of the population. Only 32% of Swedes aged 15-24 watched television daily in 2016, compared to 56% of those aged 25-39, 69% of those aged 40-59, and 87% of those aged 60-99.
Daily newspaper and direct advertising ad spending totaled SEK4.516 billion and SEK3.357 billion in 2016. Free newspapers, outdoor ads, and magazines were also among the channels to record nine-figure ad spending in 2016.
The Success of Digital Advertising in Sweden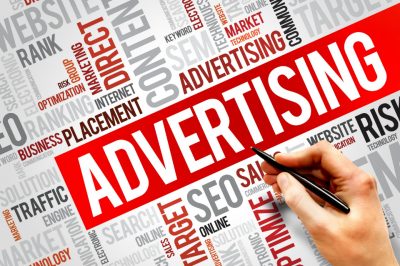 Sweden was among the first countries to explore and exploit the opportunities offered by the Internet and the quick development and expansion of the digital world. According to a 2017 report commissioned by Google, the Scandinavian nation is one of the largest adopters of Internet in the world.
Data showed that 94% of all Swedes have access to and use the Internet for personal purposes. And while Internet penetration maintained a flat rate in the period between 2012 and 2017, the proportion of daily Internet users increased to 87% of Sweden's population in 2017 from 73% in 2012.
What is more, the Internet has become the first place where 85% of all Swedes are looking to for information, Google finds. And 62% prefer completing their tasks digitally, if this is possible.
Advertisers have naturally spotted the power and potential of the Internet in their attempt to reach out to Swedish consumers, and have clearly upped their investment in advertising on that particular medium. As mentioned earlier, digital is the leading advertising channel in the Scandinavian nation and is only poised to grow.
The latest report by IRM comes as another manifestation of this trend. Digital ad spending grew 21% from 2017 to SEK19.2 billion and drove the ad market's overall growth. IRM said that social media and online video, among all digital channels, recorded the fastest growth rate in 2017.
The communication of products and services via portable devices has been increasingly manifesting its importance for the growth of the global digital ad market over the past several years. According to a 2017 report by media measurement firm Zenith, advertisers keep increasing their mobile advertising budgets and by 2019 they will be spending more on mobile than on all traditional media put together (excluding television).
As it could be suggested, Sweden is riding the mobile advertising trend beautifully. According to an eMarketer report, nearly SEK5 billion was spent on mobile advertising in 2016. Mobile ad spending accounted for 49.5% of digital media spending recorded for that year. What is more, mobile was actually among the leading drivers of digital advertising growth with its year-on-year increase of 47%. eMarketer forecasts that mobile advertising will account for more than 80% of Sweden's overall digital market by 2021.
It can be said that mobile advertising is poised to big success in Sweden, as the Scandinavian nation is home to heavy smartphone users. According to Google, the proportion of Swedes using smartphones increased to 85% in 2017 from just 51% in 2012. What is more, for more than a half of the country's population their smartphone was no longer a secondary device in 2017. Around 73% of Swedes accessed the Internet via their smartphone as frequently as via their computer or tablet.
While teenagers and the generation of 20- and 30-somethings represent the group of heaviest smartphone users in Sweden, just as in the rest of the world, Google found that 7 out of 10 Swedes aged 45 or over and nearly 65% of Swedes aged 55 or over were smartphone users in 2017.
With that said, mobile is one of the channels via which advertisers can reach the largest number of Swedish consumers of different ages and with different interests. And this is why investment in mobile advertising is only poised to grow, and grow rapidly and considerably, in Sweden in the next years.
Sweden's Biggest Advertisers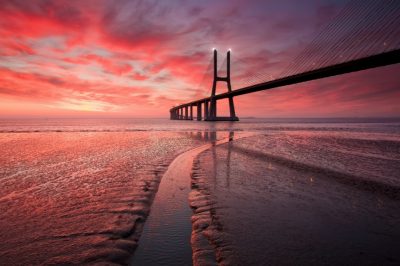 A recent report by Swedish research firm Kantar Sifo showed that Sweden's top 20 advertisers spent a total of SEK9.6 billion on advertising on different media in 2017, up 1% from a year earlier. Grocery store chain ICA was once again the nation's biggest advertiser with overall ad spending of SEK1.157 billion. However, its 2017 budget was 4.6% smaller than what it had invested on advertising a year earlier.
Producer of personal care products Procter & Gamble spent the second largest amount on advertising in Sweden last year, with total investment of SEK772 million. It reduced its advertising budget by 23.6% as compared to 2016.
Kooperativa Förbundet, known to be Sweden's federation of consumer co-operatives and a retail group operating grocery stores, was the third largest advertiser last year with spending of SEK688.3 million, up 6.6% year-on-year. Generally speaking, the three biggest advertisers last year maintained their spots from 2016.
Gambling Companies Become Main Driver of Growth
Kantar Sifo pointed out that gambling companies were among the largest advertisers in Sweden last year and also among the main drivers of growth within the nation's advertising space. The state-run Svenska Spel, which is currently tasked with the operation of most legal gambling services in the country, spent SEK472.3 million on advertising last year, up 19.6% from 2016. It was thus Sweden's seventh largest advertiser.
Kindred Group, a Malta-based online gambling company that originates from and is listed in Sweden, also found a spot among the country's top advertisers in 2017 with ad spending of SEK443.09 million (approximately $55 million).
LeoVegas, another online gambling operator with Swedish origins and Maltese gaming license, was actually the advertiser to record the largest increase in ad spending in 2017. The company spent a total of SEK313.1 million (nearly $39 million) on ad campaigns targeting Swedish consumers last year, up 83.2% from 2016.
Here it is important to note that Kindred Group's total marketing costs amounted to around $146 million last year and LeoVegas' totaled $131 million. In other words, both companies spent around a third of the money on reaching out Swedish consumers, which speaks volumes about their confidence in the potential of the Swedish gambling market as well as about its strength.
Television remained gambling companies' favorite advertising channel in Sweden in 2017. According to a 2016 report by Swedish research firm Mediavision, gambling-related ads represented 10% of all ads on Swedish television, up from just 3% in 2012.
However, they were also found to have upped their investment in Internet and outdoor advertising last year. Gambling operators are seeking greater brand exposure as the Swedish government prepares to roll out the country's new gambling law, which will put an end to Svenska Spel's monopoly over gaming and betting in Sweden and will allow foreign operators to operate with licenses from the local gambling regulator.
With the upcoming re-regulation of the local market, gambling companies will certainly become more aggressive in their advertising approaches in a bid to secure brand recognition and possibly a larger market share when the new law comes into effect on January 1, 2019.
Final Thoughts
Sweden clearly has all the necessary characteristics to deliver the results advertisers desire when approaching consumers, hence the rising ad spending. What is more, the country's advertising market already seems to excel in ad market segments that other countries are yet to explore properly.
Digital has already established itself as the major driver of growth and within digital, mobile has established itself as the channel that encourages growth and increased ad spending. In other words, Sweden and its ad market are already riding the trends that are expected to take over the global ad market by the end of the decade and to dominate it in future.