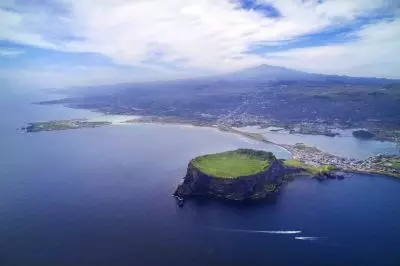 The long-awaited official launch of the casino located in Jeju Shinhwa World took place this Sunday and brought new revenue opportunity to South Korea, as well as potential tourists flow to the gambling facility. Following the local government permission for gaming which was issued on 21st February, Landing International Development Ltd. was able to give green light to the operation of the new casino located in the resort.
It could be recalled that the initially set date for the launch of the gambling venue was 8th December 2017 and many people in the field were excited to see the opening of the casino venue. That was expected to bring more people to the location and propel the development of the resort forward. However, the licenses necessary for the operation of the facility took more time than previously forecasted and this postponed the launch to February. The reason behind this was the relocation process of the operating casino in Hyatt Regency to the resort located on the same Jeju Island.
The second date for opening was set to 18th January, but the management could not obtain the needed local government permission for relocation and this led to the further postponing. This Sunday's launch meant that the location opens even earlier than expected, as back in January the operator stated that the estimated launch date will be 28th February. With the relocation, the casino venue received more space for action and for introducing more gaming devices and tables to the customers. The new gambling floor covers 5,500 square meters which is about 7 times more than the previously operating Hyatt Regency, which had only 800 square meters on offer.
Details around the Casino Venue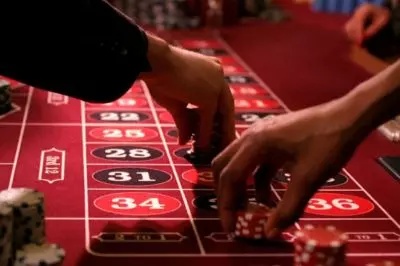 It is situated in Jeju Shinhwa World Marriott Resort, which is one of the operating hotels within Jeju Shinhwa World. The new gaming facility will have on offer a total of 155 live-dealer gaming tables among which such offering baccarat, poker, blackjack, roulette, as well as sic bo. It will also woo its customers with as many as 239 slot devices and electronic table games loaded with generous prizes and opportunities for winning big. The launch of the casino venue has been anticipated by many, as it finalizes the first phase of the entertainment resort on Jeju Island.
The hotel itself has as many as 627 rooms available for booking, as well as 12 suites which implement Korean influence bringing traditional vibe with a modern twist. There are also eight meeting rooms which have the capacity to welcome companies for their business meetings. As for the wide variety of food options, it is guaranteed by the five locations providing food and beverage options, among which Le Chinois, Jejuseon, and Cafe the Islet.
For the last one year, the entertainment resort has been opening its facilities and this year is expected to bring the focus on the operation and promotion of the many opportunities Jeju Shinhwa World has on offer.