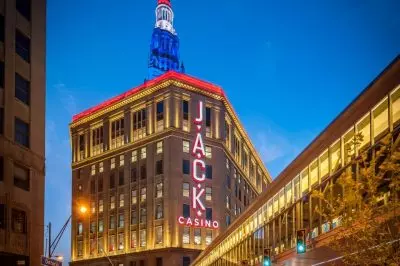 The Jack Cleveland casino and the Jack Thistledown racino, which are the operations of Jack Entertainment LLC in Cleveland and North Randall, respectively, are both trying hard to regain the positions lost due to the fierce competition of the regional leader – Northfield-located Hard Rock Rocksino.
As part of the process, both the casino and the racino operated by Jack Entertainment are going through some makeover. First, it was the Jack Thistledown rasino which underwent through a makeover estimated to $70 million in 2017. The refurbishment process included a new entrance, new restaurants, new games added, as well as a parking deck.
This year, it is the Jack Cleveland casino which is to see some changes brought. The operator is building a gambling club that is planned to be named Synergy Table Games. The project, which cost has still not been revealed, is to be located on the Jack Cleveland's first floor.
As a matter of fact, Synergy Table Games operation has already been added in the Jack Entertainment Detroit-based Greektown casino. Such operations are to be also added in its Jack Cincinnati casino. The General Manager of Jack Cleveland venue Mark Tricano, revealed in an email statement that the addition of Synergy operations in the casino would be similar to the ones which have already been rolled out at the Greektown casino.
Synergy Table Games to Be Offered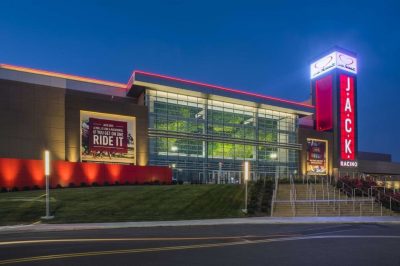 As mentioned above, the changes that are being brought to some of the Jack Entertainment's gambling venues are aimed to bring the operator back on track after the company suffered a major blow due to the strong competition. According to industry data unveiled, spending on gambling operations in North Ohio increased in 2017. Industry reports show that the revenue of $556.4 million was generated by the three venues, with these figures representing an increase of 2.25% in comparison to the results posted in 2016.
Unfortunately for the operators, these gains were unevenly divided among them. The Hard Rock Rocksino was the leader, with 43% of the overall revenue generated by the three casinos. The venue's revenue rose by 6% in comparison to the 2016 result and reached $239.5 million. The Jack Cleveland casino got a 36.2% slice of the overall revenue, accounting for $201.5 million, which was about 1% lower than the result announced in 2016. The Jack Thistledown racino generated 20.7% of the three venues' overall revenue, reporting a 1.7% increase to $115.4 million.
The new gaming products that are to be offered by the brand's casinos were manufactured by the electronic table games developer Interblock USA.
The Synergy setup provides the gambling operator's customers with the opportunity to play five electronic games, including blackjack, roulette, baccarat, craps and keno, and two live games, including blackjack and baccarat. According to experts, the Synergy club concept would be especially profitable for casinos such as Jack Cleveland due to its urban location.