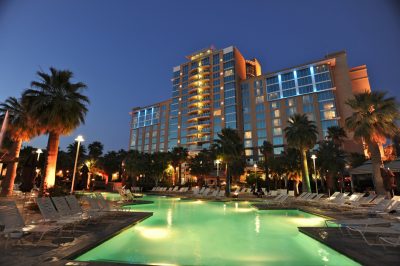 Tribal casinos have always been one of the stable sectors of the gambling industry in the US and their development is followed closely. It was recently announced that the Native American tribe Agua Caliente Band of Cahuilla is planning on introducing renovation to its integrated resort in Rancho Mirage, California, Agua Caliente Casino Resort Spa. According to the plans of the tribe, the new project will involve the addition of hundreds of new rooms for accommodation, as well as introducing more gaming space to the casino floor of the complex.
This decision is not something unexpected for an integrated resort located in the area, as the expansion is going to provide more rooms for the tourists which populate the region in the summertime, as well as for the gambling enthusiasts which prefer to give their luck a try in the tribal gambling venue. In order to make the changes happen, the tribe has to first conduct an environmental review of the region which has the objective to guarantee that the said changes which are considered are not going to harm the surroundings of the location. The expansion is considered to happen along Interstate 10, as it was revealed by the tribal officials.
Planned Improvements of the Gaming Complex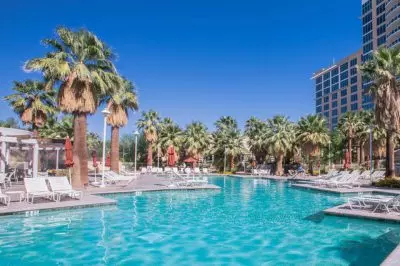 According to the information given by them, the expansion will consist of the addition of up to 58,000 square feet of gaming space, as well as the expansion of the meeting area by 41,000 square feet. The area where a wide variety of commercial premises are located will be expanded by 120,000 square feet, thus giving the businesses more space for development and introducing new ones to the casino resort. In the meantime, as many as 310 new hotel rooms will be added to the accommodation offerings and this will guarantee that many more people can enjoy the various offerings of the Agua Caliente Casino Resort Spa complex.
Following the announcement of the future plans of the Native American Tribe Jeff Grubbe, Tribal Chairman stated that this is the very beginning of the renovation and expansion process and there are many choices to be made by the officials of the tribe. The Coachella Valley is one of the hottest locations in the summer, as millions of people travel for the major electronic dance music festival which is annually hosted there. In order to keep up with the tourist flow and meet the high expectations of people from all four corners of the world, the Agua Caliente Band is willing to implement the expansion plans in the foreseeable future.
The recent months have seen many improvements to the other venue managed by the tribe, the Spa Resort Casino in Palm Springs. It was confirmed that up until 2nd March the tribe will be collecting the public opinion and recommendations on the announced expansion project.