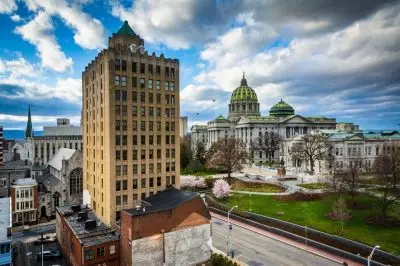 The joint venture between Greenwood Gaming & Entertainment and The Cordish Cos., called Stadium Casino LLC, is the bidder who won the right to add a satellite casino in the second-most populous region of the state of Pennsylvania. Stadium Casino is the company which stands behind the plans for the construction of the multi-million Live! Hotel & Casino in South Philadelphia, which is set to officially open in 2020.
Yesterday, the operator won the auction for the second mini-casino in Pennsylvania with a cash offer of $40.1 million for a satellite casino facility to be build in a certain area of Derry Township, Westmoreland County. The state's Gaming Cotrol Board held the second in a series of auctions in a process of choosing locations for Category 4 casino licenses.
The state's gaming control board is set to grant the rights to 10 mini-casinos across Pennsylvania, with each of them allowed to host up to 750 slot machines. The satellite casino auctions come as part of the state's gambling expansion which was officially approved by local lawmakers and signed by Governor Tom Wolf in 2017.
The first auction was held by the Pennsylvania Gaming Control Board on January 10th. At the time when it took place, it was the Mountainview Thoroughbred Racing Association which emerged as the higher bidder making an offer of $50.1 million for the permission to build the first satellite casino on the territory of the state. The mini-casino is to be situated in York County.
Second Category 4 Casino Bidding Process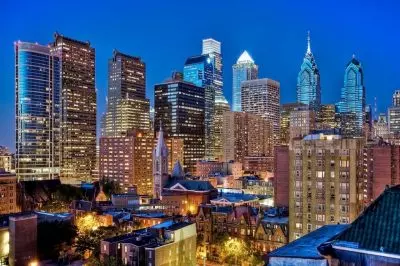 Unlike the great interest towards the first auction which took place only some ten days ago, only four bidders participated in the public bid opening, which was eventually won by Stadium Casino LLC. The other bidders participating in the auction were Parx Casino, the Las Vegas Sands-owned Sands Casino Resort Bethlehem and Mount Airy Casino Resort. The minimum bids were set at the amount of $7.5 million.
As mentioned above, Stadium Casino LLC won the second auction for a Pennsylvania satellite casino with a $40.1-million bid. The price is to be paid by the operator which already holds a Category 2 license within two business days. After that, the company will be given up to six months to officially apply for a Category 4 Slot Machine License. The license application would have to contain the exact location of the proposed mini-casino, as well as detailed information about the facility's amenities, building plan, employment scheme, etc.
Stadium Casino LLC would also be given the chance to ask for a permission to initially offer up to 30 table games with the option of adding 10 more table games over the casino's first year of operation in return to a $2.5-million additional fee.
There are currently three casinos located in Southwestern Pennsylvania. Still, the newly-announced Category 4 facility is to be the first casino hosted in Westmoreland County.