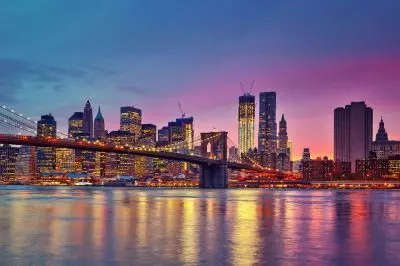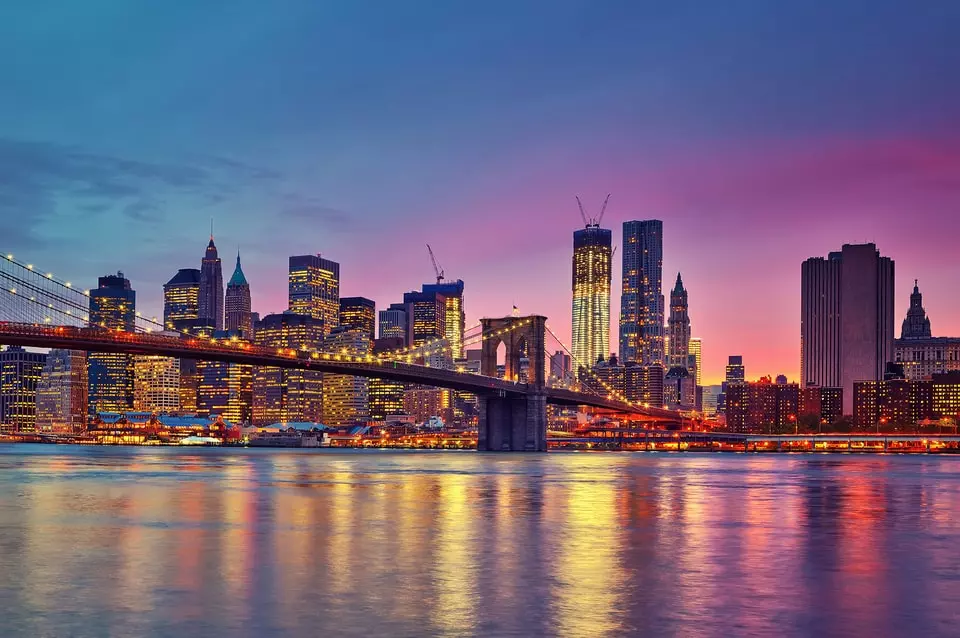 It seems that New York casino operators are looking for ways that would help them to boost their income and finally generate results that would match previous analysts' expectations.
For the time being, the three new Vegas-style casinos in the state of New York – the Tioga Downs Casino in the Southern Tier, del Lago casino located in Seneca County and the Rivers Casino based in Schenectady – have been together failing to meet the initial estimates for their first-year gaming revenue. A couple of months ago, the New York Gaming Commission reported that the three aforementioned casinos fell approximately $220 million short of the preliminary projections made for their performance over the first year.
Three Vegas-Style Casinos Established in New York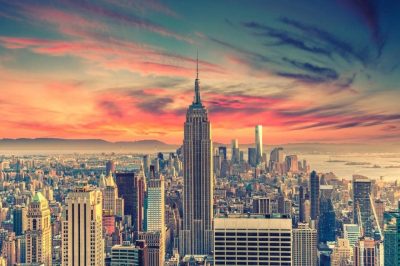 The fact that the three Vegas-style casinos which have all started operating in the state of New York about a year ago have not yet started to earn as much as they had predicted to. This undoubtedly provoked some worries among local authorities which have been trying to find out whether the revenues' deficit comes as a sign of serious economic problems or it only comes to show that the casinos had been trying so hard to get their operating licences from state authorities that they had over-estimated their expectations.
Over the past few years, the state authorities have granted four casino operators with permissions to establish full-service casinos which are not owned by the Indian Nation. What is even more important, is the fact that the state of New York provided the afore-mentioned casinos with licences that cover areas which are not covered by gaming compacts inked between the state and local Indian Nations, such as poker, slots and table games.
It was the Tioga Downs Casino which first opened in December 2016, after being converted from a racino. Over the first year of operation, it projected a total of $103 million in gross gaming revenue (GGR), but it still seems to be more than $30 million short of preliminary expectations.
Then, in February 2017, two more Vegas-style casinos opened in the state – del Lago Resort & Casino and the Rivers Casino & Resort. Over the first year of operation, del Lago Casino managed to generate over $160 million, which basically means that it would be about $100 million short of its $263-million projection. Rivers Casino, on the other hand, had projected gross gaming revenue amounting to $222 million for its first year of operation. According to market analysts, it is to fall short of these expectations by about $80 million.
A fourth Vegas-style casino, the Resorts World Catskills, is also set to open in the state of New York in 2018.
Tioga Downs Casino Expands Operating Hours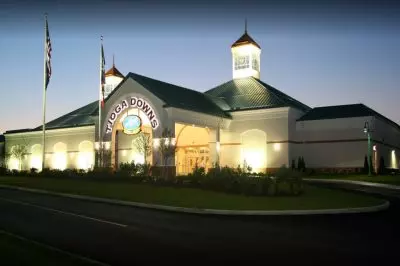 In December 2017, Tioga Downs Casino, which was officially expanded in a full-scale hotel and casino resort at the end of November 2017, revealed that it had received an approval to extend its working hours. The operator shared that under the permission, the casino is to work from 9:00 AM to 3:00 AM Sunday through Thursday, starting on December 29th.
It Coasters bar and restaurant, on the other hand, is to operate on a new, 24-hour schedule on weekends.
The Tioga Downs Casino first opened in December 2016 and since then, it has managed to boost its gaming offerings to 23 table games and 944 slot machines. In addition, the casino also offers a luxurious 12-table poker room which has also become an affiliate of the World Series of Poker (WSOP).
According to data provided by the New York State Gaming Commission, the Vegas-style casino managed to generate a gross gaming revenue (GGR) from $5.4 million to almost $6 million on a monthly basis in the period from April to October. The average monthly gross gaming revenue over the afore-mentioned period amounted to $5.75 million.