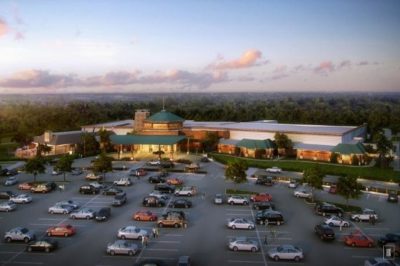 The City of South Bend, Indiana is expected to have its first tribal casino which is managed by the Pokagon Band of Potawatomi Indians. The expected opening date was recently announced and it is going to be on 16th January at 4 p.m. This is going to be the fourth casino venue operated by the Native American tribe and as such is expected to diversify the offerings of the Indian casino management since it is going to explore a whole new state. It is also going to be the first tribal casino location in the state of Indiana, which makes it an even more significant happening.
Mid-January the new gambling location is scheduled to welcome its first customers ready to give their luck a try. The venue is going to go by the name of Four Winds South Bend and as the first tribal casino in the state, it is sure to bring a lot of attention to itself. The American Indian tribe already oversees the operation of three other casino locations which welcome their guests in the southwestern part of Michigan for quite some time now. They are located in New Buffalo, Hartford, and Dowagiac, but the decision to explore new markets and branch out to other states came as a result of a lot of research of the Indiana gambling field.
Economical Impact of the New Location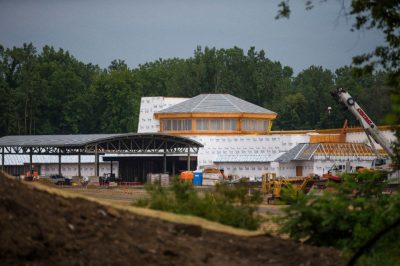 The new location will bear the same brand as the previous three gaming venues located in the state of Michigan. One of the main reasons why the Pokagon tribe decided to commence the construction process of its fourth gambling venue in Indiana, was the fact that the move has the potential to positively affect the area.
A significant economic impact is sure to be seen once the location begins its operation, and this was a known fact back in December 2016. This is when the construction work officially began. John Warren is Pokagon Chairman, and he stated that the revenue which is expected to come from this facility will provide funding to the wide variety of services and programs of the tribe. The citizens of the tribal community are also expected to benefit from the fresh revenue which will flow in the Pokagon Band of Potawatomi Indians tribe. The said revenue is also going to be utilized for funding projects in the region as well as boosting the development of local organizations and schools.
The new 175,000-square-foot gaming venue is expected to feature a total of 1,800 slot machines available for the players, as well as four restaurant offerings. There will also be a players lounge and a coffee shop, and for those who crave entertainment, the Four Winds South Bend offers three bars. As for the parking offerings, some 4,500 parking spots will be featured, including an enclosed parking structure. As many as 1,200 people are going to find their next job position at the tribal casino.