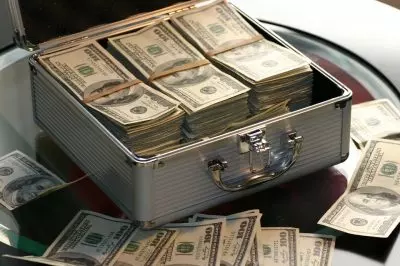 The casino industry in the United States recently saw a game-changing three-way deal which has the potential to have a great impact in the field. This Monday it was announced that Penn National Gaming, Pinnacle Entertainment, and Boyd Gaming have inked a new deal among themselves. The arrangement was estimating to Penn National's $2.8 billion acquisition of Pinnacle, as well as another $575 million deal which is going to allow Boyd Gaming to have control over four Pinnacle gaming venues.
This deal is expected to have quite the influence on the gaming field on a regional level as through it Penn National established its status as the regional gaming operator with the widest range of influence. The first part of the arrangement features a cash and shares acquisition of Pinnacle, the gaming and hospitality company which owns and manages sixteen gaming venues in the US. With the help of the new deal, Penn National will absorb 12 of them paying in cash and shares. The casino operator is going to pay $20 for each share while Pinnacle shareholders receive 0.42 shares of Penn for each Pinnacle share they possess. The shares-and-cash deal is worth an implied $32.47 per one share.
In the meantime, a second arrangement has been agreed between Boyd Gaming and Pinnacle. As part of the deal, the casino operator is going to gain control over the other four casino venues of Pinnacle following an all-cash deal which amounted to $575 million. The said locations will be Ameristar St. Charles and Ameristar Kansas City in Missouri, Belterra Casino Resort in Florence, Indiana, as well as Belterra Park in Cincinnati, Ohio. As a result, the combined company is going to oversee a total of 41 properties across North America, not including the entertainment venues acquired by Boyd. The deal is also expected to bring as much as $100 million in annual cost savings.
Expected Results from the Deal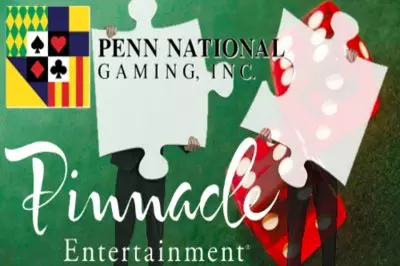 Timothy J. Wilmott is the Chief Executive Officer of Penn, and he said that the combined company is going to experience many benefits when it comes to the impact it has, since the range will be wider. It will also provide new growth opportunities and the chance to offer a premium level of operation to its customers and partners. The 41 gaming venues are going to offer a total of 53,000 slot machines, 1,300 gaming tables, 8,300 hotel rooms available for booking, as well as working place for as many as 35,000 employees.
This three-way deal has been rumored since this October, as the companies have been discussing the various conditions and negotiating the most beneficial arrangements. This resulted in a jump in the stock price of Pinnacle and Penn National, with 5 percent for the latter and 8.4 percent for the former. Back then the market cap of Penn National amounted to $2.18 billion, whereas Pinnacle's was a fewer $1.36 billion.