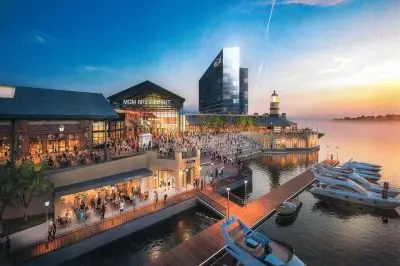 Only three months following the official announcement MGM Resorts International made for its Bridgeport-based casino and entertainment complex project, the company's Chief Executive Officer asked for support from the business community in the region.
James Murren, the head of MGM Resorts International urged local businesses to back the company seeking for important legislation that would see the $675-million project finally established. The gambling operator would need the state lawmakers' support in order to be given the green light for its casino and entertainment complex, which is set to feature 160 gaming tables, 2,000 slot machines, a 300-room hotel, a 700-seat theater, as well as a dining and retail area.
Getting the support of local legislative officials would violate the currently-existing slot agreements with the state of Connecticut, but MGM Resorts International insists tat such a change would be beneficial for the state, as it would bring it larger revenue.
Possible Casino Expansion in Connecticut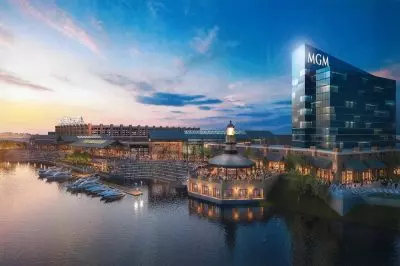 Mr. Murren spoke to the Bridgeport Regional Business Council and called for a more detailed examination of the lengthy agreements under which the Indian tribes that operate the Foxwoods Resort Casino and the Mohegan Sun Casino are given the exclusive right to operate slot machines in the state of Connecticut.
In addition, a 25% portion of the monthly revenue generated by the slot machines is returned to the state under those agreements. The slot revenue per month, however, has declined over the past few years. Lately, the revenues brought to the state from the Mohegan Sun and from Foxwoods has declined from approximately $430 million a year to $270 million annually, with the amount expected to fall as low as $175 million.
According to MGM Resorts International's CEO, an agreement which worked two and a half decades ago should be reconsidered at present times for the sake of the entire state of Connecticut. Mr. Murren further explained that he was not against tribal gaming in the state, but suggested a review of the current state of the industry is made, so the modern gaming profile of Connecticut is forged.
What is more, MGM Resorts' boss suggested that state's lawmakers should take into consideration a possible alternative to the East Windsor casino.
The regular legislative session in 2017 saw local lawmakers making a decision to expand casino gaming in Connecticut apart from tribal gaming venues – a change that would allow commercial casino gambling across the state. The gambling expansion talks were primarily focused on a possible permission for a satellite casino that would be run as a joint venture by two tribal national.
An addition of a satellite casino to the state of Connecticut's gambling landscape is seen as a way to preserve the revenue brought to the state and the jobs related to the local gambling industry at a time when MGM is expected to open its Springfield-located casino and entertainment complex.