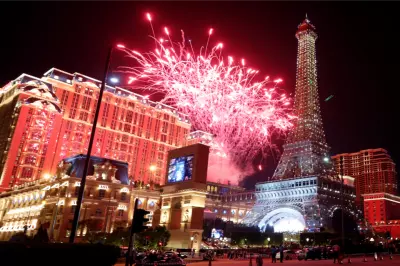 Macau Gaming Research Association has recently teamed up with inspection company SGS Hong Kong Ltd. in order to conduct a research on the level of satisfaction customers receive when they participate in gambling activities in the region. The results have shown that people who play in Macau's Cotai district report being more content with the customer service on average than in other gaming facilities in the city's peninsula. Information was issued in the latest edition of the Macau Gaming Service Index which is aiming to provide coverage of the current fourth quarter of 2017 as we approach its end.
In order to gather the information needed to compile a meaningful report as many as 12 casino venues have been approached for anonymous evaluation. Undercover assessors have been rating the employees of the facilities on factors to the likings of how much they smile to the customers and how proactive they are when it comes to solving issues or helping the players. Another important point in the checklist of the assessors was how well the staff is able to interact with the customers and be as tolerant of them as possible.
In total, the interaction with employees in casino venues in the area amounted to 600, which resulted in the latest edition of the index. According to the information listed in it, Cotai's casino venues are able to provide a high level of service quality when it comes to table games since it reached 145 points in the Q4 of 2017. This amount marks a significant jump in comparison to the same time period in 2013 when service quality reached only 100 points. As many as 120 dealers working at casino venues in Macau were used for comparison.
Results From the Research Conducted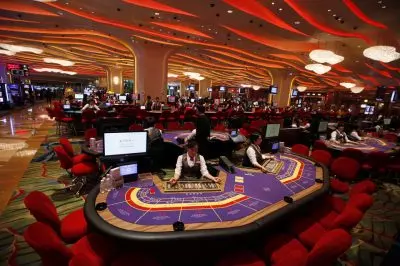 The overall service quality reading for the fourth quarter of this year amounted to 2.37 points, which is a small drop, compared to the 2.38 points in Q3. For reference, 3.5 points is the highest quantity on the scale of the researchers. Across the year of 2017, there have been a total of 2,400 observations conducted in the world's biggest gambling hub, and some 1,400 of them were covering service quality of table games dealers. Something which should be taken into account is the fact that Macau Gaming Service Index does not identify which casino operator shave the best and worst points in the research.
Among the 16 casino venues which were visited for undercover evaluation through the year were casino operator SJM Holdings' Grand Lisboa, Lisboa, Oceanus, Golden Dragon, and Fortuna, Wynn Macau and Wynn Palace, MGM Macau, Sands China's Sands Macao, the Venetian Macao, and Parisian Macao, Galaxy Entertainment Group's Galaxy Macau, Broadway Macau, and StarWorld Macau, as well as Melco Resort and Entertainment's City of Dreams and Studio City.