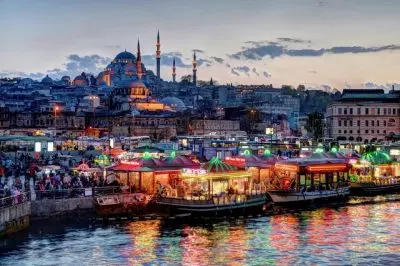 Isle of Man-headquartered online gambling group GVC Holdings has disposed of its business in Turkey in a takeover deal estimated to up to €150 million. Reportedly, the sale could turn out to be an excellent move that could help the company fund a possible gigantic takeover of other large retail sports betting operator, such as its rivals William Hill or Ladbrokes Coral.
Today, the company revealed that it has sold its Turkish operations, which consisted of Headlong Limited and a few other associated businesses. They were bought by the Malta-based group Ropso Malta Limited, which has been providing its IT services to the Turkish assets of GVC Holdings.
Today, the Turkish business accounts for 9% of the total net gaming revenues of GVC Holdings.
GVC Shifts Focus from Grey to Regulated Markets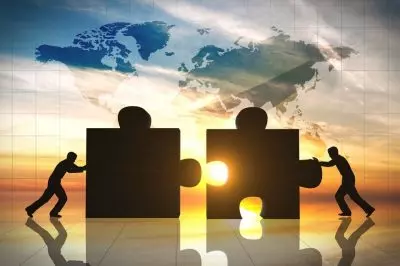 The Chief Executive Officer of GVC, Kenny Alexander, explained that the focus of the online gambling operator has been shifted primarily on regulated markets, as well as on markets which could soon be regulated. The deal with Ropso Malta Limited marks a change in the Group's strategy, which involved targeting the so-called grey markets until recently. Grey markets are unregulated or untaxed areas on a global scale which do not clearly regulate certain markets, including gambling, which allows operators to offer their services literally undisturbed.
According to analysts, around 30% of GVC Holdings' revenue is generated from operations run in grey markets. In comparison, some rivals of the Group, such as Paddy Power Betfair, have chosen to leave such territories under the threat of facing sudden regulatory action.
The Group itself has commented that according its Board, the sale of GVC's Turkish assets is to make the company more attractive to investors and potential consolidation partners.
In fact, the decision of GVC Holdings to dispose of its Turkey-based assets could be a sign that the company is paving the way towards a major takeover deal. The online gambling operator has twice negotiated with its UK rival Ladbrokes Coral over the last twelve months over a possible takeover deal. Apart from that, the Group had previously held talks with William Hill, too. As far as the Turkey-based business of the operator is concerned, both William Hill and Ladbrokes Coral have said they were quite doubtful about the business in question.
As reported by The Financial Times, according to people close to the situation, GVC Holdings is now focused on reaching an agreement with Ladbrokes Coral. The deal talks have been happening at a time when the UK gambling sector has been consolidating rapidly in order to deal with the tighter regulation that has been imposed by country's regulators. Still, an agreement is unlikely to be reached until the UK Government reaches a final decision on the possible FOBTs crackdown after the 12-week consultation period ends.