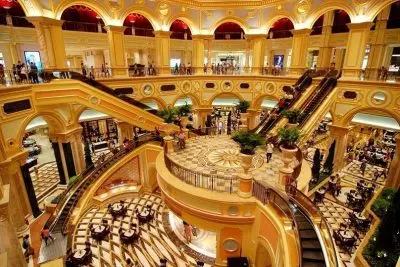 Las Vegas Sands, one of the leading casino operators in the casino industry in Macau, recently announced that it is planning invest as much as $1.1 billion on various new projects and solidify its brand in the largest gambling hub in the world. Among the plans of the casino giant which were announced this Wednesday is the construction of an attraction bearing the spirit of London which is aiming to diversify the entertainment offerings in the area.
The casino behemoth already has a Paris inspired attraction which was opened last September in Macau and it goes by the name of Parisian Macao. It is one of the five properties owned by the operator in the Chinese territory of Macau which was built via the subsidiary Sands China. In its most recent announcement, Las Vegas Sands said that Sands Cotai Central is going to be completely renovated and it will have a new name. The Londoner Macau is expected to be finished and open for customers by 2020.
It is not a secret to anyone that this is one of the weaker performing properties of the casino operator and this has been confirmed by experts in the field. They said that one of the reasons why this is its fate at the moment is that it tends to have no character and distinctive features, which is why it is not as appealing to the tourists in the area. In comparison to some of the others constructions of Sands, such as the gondola-filled Venetian or the Parisian property, featuring a replica of the Eiffel Tower, it comes short.
This announcement is nothing but well-planned, given the fact that MGM Resorts and SJM Holdings which operate in the former Portuguese colony of Macau are also working on finishing their resort projects in a timely manner and before their casino licenses are due to expire in 2020. In the recent months, the regulators in Macau have been advising the operators to branch out away from gambling since they are very dependent on the profitable industry.
What Else Is in the Plans for Sands?
Among the other projects which Sands is looking forward to making reality are the addition of new suites and rooms to its St. Regis and Four Seasons locations, as well as renovating the VIP lounges at the Venetian and Plaza Macau. As it was recently announced, the net revenue for Q3 of 2017 was $3.2 billion, which aligns with the expectations of analysts. It was estimated that since 2002 the giant has invested more than $13 billion in the region and the development of Macau continues.
The reactions to the news have been positive for the most part, but there have been analysts which are concerned by the capital expenditure such venture will inevitably cause.