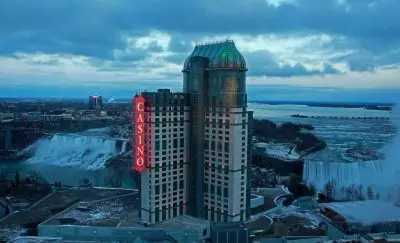 The casino industry in Niagara Falls, Ontario, Canada is currently going through a thriving period and the most recent news around it is regarding the renovation of Casino Niagara which is expected to be finalized sometime in November. The upgrade is estimated to amount to C$7 million and it is going to renovate the initially meant to be only a temporary facility, as it was confirmed by Richard Taylor, President of Niagara Casinos.
He stated that due to the normal wear and tear of the venue and the big interest towards the location, it was only natural to bring it back to its initial good looks and meet the high expectations of the thousands of customers visiting the location on a daily basis. However, this is not the only project the casino operator has been working on for some time. Niagara Casino decided to partner with the Ontario Lottery and Gaming Corporation a while back and as a result, more than C$20 million was invested in the casino venue, the whole site, as well as several other pieced of infrastructure in the vicinity.
The last several years have seen impressive levels of renovation in the area and Taylor said that soon the amount of money invested in the gambling location is going to reach a total of C$30 million. He stated that the Casino Niagara is an important addition to the business and the last thing in the plans right now is closing it down. As it could be recalled, the gambling venue welcomed its first customers in 1996 shortly after its construction on Falls Avenue was finished. The original plan was for it to be only a temporary casino location until the permanent facility is being built. Almost a decade later, in 2004, Fallsview Casino opened for business on Fallsview Boulevard and it put the foundation of the thriving tourism district in the area, which never ceases to attract customers.
Renovation Strives to Deliver High-Level Experience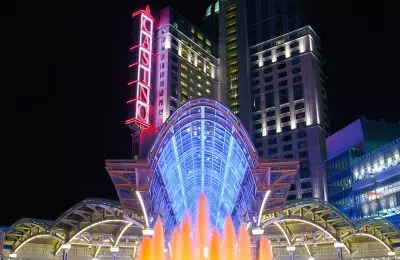 The President decided to reveal what the improvements are going to be around the 25,310 square feet of the second floor. The construction process is currently transforming it into a place where all sports fans could find something worth their time and providing entertainment possibilities. More than C$3.5 million was invested in the redesigning of the floor, as well as the placement of several HDTVs, the largest one of which is a 123-inches one.
There will also be a bar and a restaurant ready to meet the high expectations of the customers and enhance their experience at Casino Niagara. On offer, there is a sports book complying the OLG standards, as well as a poker room featuring more than 20 tables. To this, the casino operator has added well-known slot machines, as well as non-traditional ones, Xbox's, and skill-based games.