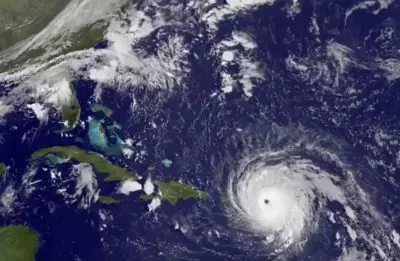 Nature can affect our lives in more ways that we can possibly imagine, especially in the season of typhoons and hurricanes. After the typhoon invasion in eastern Asia and the impact it had on the casino industry in Macau, now it is time for the southern part of the United States to go through the hurricane-ridden period of the year. According to recent forecasts, Hurricane Irma has reached category 5, which can seriously impact the current schedule of many major events in the poker world.
Hurricane Irma has reached the highest stage in the hurricane scale with winds reported at 185 mph, which is spectacular for people around the world and terrifying news for everyone located anywhere on its way. It has already gone through the Caribbean and at the moment it is going straight towards Puerto Rico. The strong winds are expected to pass close to the north of the island, but for the moment it is yet unknown whether or not the hurricane will cross the mainland of the United States. What is sure is that the hurricane could turn towards Florida over the weekend and thousands of people residing there are urged to evacuate immediately.
What Does This Mean for the Poker Industry?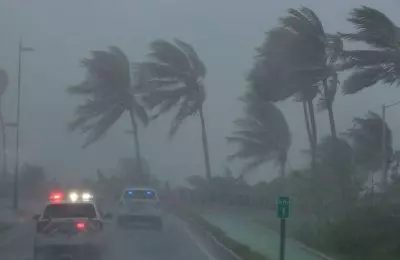 The second edition of the StreamBoat event which Bill Perkins organized this spring will most probably be canceled due to the unpredictability of the weather. As it could be recalled, top poker players streamed their best game at a yacht in the Caribbean for a whole week, providing poker enthusiasts from all around with the chance to witness it all through the streaming platform Twitch.
Jaime Staples recently vlogged the evacuation which is going on in the Caribbean and he confirmed that most of the players expected to take part in the streaming poker event are moving to New York in order to stay away from any danger. Some of the players which were expected to return for the second edition of StreamBoat were Matt Staples, Jeff Gross, and Kevin Martin.
The World Series of Poker International Circuit was scheduled to make its stop in St. Maarten from 1st to 15th November, but because of the damage which the hurricane has caused to the area, Sonesta Maho Beach Resort and Casino has canceled all reservations until the end of the year, including the major poker festival. The integrated resort expressed their apologies to everyone affected by the closing of the property for business.
Fear of the hurricane has stunned another casino location too. The World Poker Tour Deepstacks issued an official statement on its website saying that the championship which was scheduled to take place at the Seminole Casino Hotel in Immokalee, Florida is canceled. The poker festival was going to take place from 1st to 10th September, but the threat of the approaching powerful winds is too big at this point.