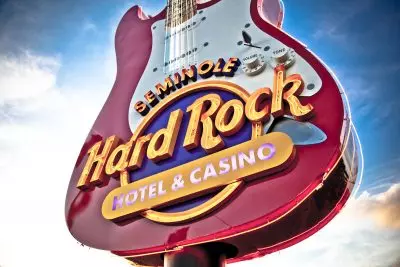 The World Series of Poker Circuit is on to its next stop during its tour around the world, this time heading to the tropical paradise of Florida in order to attract hundreds of poker enthusiasts from every corner of the world. The Seminole Hard Rock Hotel & Casino located in Hollywood, Florida is going to be the proud host of the premium poker festival for the first time in the history of the WSOPC.
In order to meet the high standards of the international poker championship and provide every single poker player participating in it with a superior experience, the venue of the event must provide a premium environment. This is the reason why people responsible for the organization of the festival have chosen the Seminole Hard Rock for location. Starting on 21st September, there will be fourteen days of intense poker tournaments and adrenaline rush in the race for the top positions on the leader boards. As many as 14 events are scheduled all throughout 2nd October, all of them featuring the emblematic WSOPC ring as a prize for the big winner.
Poker Enthusiasts Compete for the Iconic Ring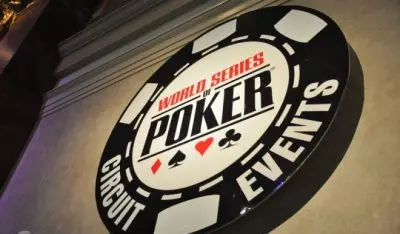 Some of the great offerings of the poker championship begin on Day 1, with the $580 No-Limit Hold'em opening event which is scheduled to boast a $500,000 guaranteed prize pool. What is sure is that this tournament will attract players from all levels of proficiency, giving all of them an equal chance to win the big cash, because of the re-entry opportunity it provides. It will span across four days, finishing on the 24th. Another event in the schedule of WSOPC to be taken into account is the Main Event, appointed to run from 29th September until 2nd October. The culmination of the championship boasts a buy-in of $1,675, granting the winners with a $1 million guaranteed prize pool.
A $3,250 No-Limit Hold'em High Roller event is also on offer, and it promises to entice its participants with the impressive guaranteed prize pool amounting to $250,000. In the schedule the High Roller event is set to take place on the 1st and 2nd October, offering a single re-entry to the poker players taking part in it. The final tournament for the festival is going to be the WSOPC Global Casino Championship, and as tradition dictates, two players will be rewarded with a $10,000 entry into it. These two players will be the future winner of the Main Event, as well as the player named the Casino Champion. The latter is the poker player who has grossed the biggest amount of points throughout the WSOPC.
Larry Frank, General Manager of Poker Operations for Seminole Gaming, said that the objective of this partnership is for WSOP and Seminole Gaming to further strengthen their position as leaders in the gaming industry and offer poker gaming opportunities for everyone.