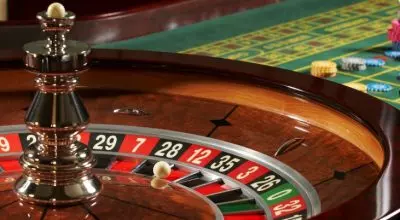 Table Trac Inc., the well-known developer of casino management products, has recently announced its first contract signed with Club Cal Neva casino, located in Downtown Reno, Nevada. The new partnership comes as the next step of the developer's agenda which includes exploration of new markets and attracting customers' attention towards the brand.
This announcement comes only a week after the news that the company's leading product, CasinoTrac has been approved for use in group 1 and group 2 non-restricted licensee casinos located in Nevada. The operator of Club Cal Neva has decided to put an end to its old online casino management system and instead bring in innovation with Table Trac's product. The new management system is going to demonstrate its full potential in the following weeks. What makes CasinoTrac easy to work with is the fact that it has many features assisting the casino operator and providing solutions on the go.
CasinoTrac can be well defined as a reliable system for slot online management, which implements integrated cashless wagering options. It is the first one of its kind to be introduced to the market in Nevada in the last ten years, and thus it will bring with itself a breath of fresh air for the operators of the casino venues. CasinoTrac offers compliant revenue reports, innovations when it comes to marketing features, improvements in the unified operations, as well as cutting-edge compliance tools. All these features come to help in the everyday use of the system and casino operators can rely on a supportive assistance team, ready to help with any issues.
Chad Hoenhe, President of Table Trac, stated that the company is very excited to work in partnership with the leading casino and improve the overall state of the work process. This makes the company one of the few to meet the high expectations of licensed casino operators in the state of Nevada. Each of the 330 casino venues located in it has the opportunity to make good use of the online management system and mold it in a way, which is best suitable for the operating budget of the casino. The company has gone through detailed tests of the system and its functionality has been proven numerous times.
Apart from the initial introduction of the CasinoTrac system in Club Cal Neva, Table Trac is also working closely with Sierra Sid's Casino, located in Sparks, Nevada, and Mizpah Club Casino in Tonopah, as well. The customer experience in all of the three locations has shown visible improvement and the operators of the casinos are certain this is all as a result of the partnership with Table Trac and the hard work the developers have put into the system.