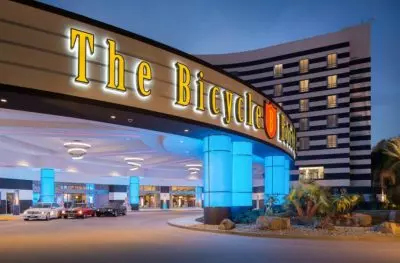 The Bicycle Hotel & Casino in Bell Gardens, California will be the proud host of the World Poker Tour this August, attracting many poker players to its site. The annual festival Legends of Poker 2017, also known as the Main Event of the month-long championship is scheduled to take place from August 24th to August 31st and many poker enthusiasts are eagerly anticipating its beginning.
Just like in every big poker tournament in the gambling field, the prize pool of a certain event is one of the most important things which a player must take into consideration before they decide to participate in it. In the case of this year's edition of the World Poker Tour Legends of Poker event, the prize pool amounts to $7 million, which is sure to guarantee the big interest towards the event and the impressive prizes for the top places on the leader board. The Main Event is going to be the natural culmination of the month-worth of the poker festival, filled with a total of 28 events.
This year's edition of the Legends of Poker tournament will be the 16th consecutive since its first event back in 2002. Ever since the initial year, the spectacular event has taken place in The Bicycle Hotel & Casino. This provides for a steady tradition which always proves to be successful among the players present at the casino venue and the hotel site. According to the schedule posted on the official site of the World Poker Tour, the Main Event will be a $4,000 buy-in one and it will feature three flights on Day 1. The important detail which needs to be noted is that the poker players, which have been eliminated during the initial day, have the chance to re-enter on the next one.
Last year's edition of the Main Event managed to gather a prize pool of more than $2,500,000 due to the big interest towards it, which also boosted the first place price. The winner of the 2016 Legends of Poker Pat Lyons from California earned $615,346 for his successful attempt to defeat the rest of the poker players. To his prize, he also received a luxurious Hublot watch and a $15,000 entry to the season-ending World Poker Tour Tournament of Champions.
For the moment there are also some very prominent names in the poker industry, which are known to take part in the Legends of Poker, and they are Phil Hellmuth and Antonio Esfandiari. In his poker career so far "The Poker Brat" as he is known in the industry has amassed 13 cashes from the World Poker Tour only and a total of $1,111,260. On the other hand, Esfandiari, "The Magician" has two champion titles at the WPT which makes him even more excited about the upcoming Main Event.