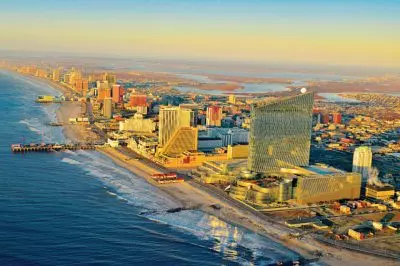 The administration of Gov. Chris Christie has recently announced that they have finally solved the problem with the financial state of Atlantic City. This week the regulators have settled the remaining tax appeals filed by a number of casino operators based in Atlantic City.
This decision comes as a result of one of the most prominent financial drains which have occurred in the gambling hub located at the seaside. Gov. Christie reported that the state has made all arrangements required with a total of seven casino operators – Bally's, Caesars, Harrah's, the Golden Nugget, Tropicana, and the currently non-functioning Trump Plaza and Trump Taj Mahal. Following a long chain of events happening in Atlantic City at the end of last year, the state administration was given the permission to seize control over the resort city.
About six months ago the state of New Jersey managed to arrange the matters around a long-running tax dispute between the resort city and the Borgata casino operator. According to the settlement, Atlantic City had to pay half of its debt towards the casino amounting to $72 million. The total amount of the money the city owed was $165 million, spanning the years 2009 to 2015. However, dollar amounts have not been disclosed for any of the seven settlements announced Wednesday. The administration clarified that a total of $80 million bond ordinances adopted by Atlantic City will be enough to take care of all the payments necessary.
The root of the problem is the fact that some properties claimed to have paid bigger taxes in tax appeals, which have in turn led to an enormous debt for the gambling resort. Hundreds of millions needed to be paid in order to cover it and save the city of filing for bankruptcy. Meanwhile, there has been another problem on the rise, and namely numerous casino closings which were prevented by the state financial takeover. The Republican Governor Chris Christie stated that the agreements reached this week will provide for the brighter future of the city.
Being in a state of financial distress was what caused the urgent need for intervention by the state authorities. The Local Finance Board in the state unanimously approved the takeover, which is expected to continue for the next five years. The government will be in full control of the financial condition, in order to prevent it from becoming the first municipality of New Jersey since 1938 to go bankrupt.
The newly-granted control gives the state full control over essential functions which are usually overseen by the local leaders. Some of them include appointing and dismissing of employees, trading city assets, reversing decisions made by the city council, as well as renegotiating union contracts.