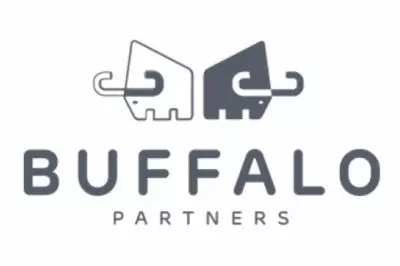 Buffalo Partners has entered yet another partnership with a fellow affiliate program, the latter being Betway Partners, which promotes iGaming operator Betway. It has become known that the controversial company will take control over Betway Partners' revenue share affiliate accounts as from today, 1st August.
This marks another disputable partnership of Buffalo Partners which has previously faced a plethora of accusations over unethical business practices as well as continued failure to protect the interest of its affiliate partners. There have been many cases in which this has proven true and this is one of the reasons why Buffalo Partners continues causing quite a stir every time its name is mentioned in the iGaming affiliate space.
Initially founded in 2014, Buffalo Partners was brought to life by the merger of two already existing affiliate programs. Wagershare and Referback partnered up, rebranding into what we now know as Buffalo Partners. Prior to this change, Wagershare had found itself in the middle of a bitter controversy with a number of its affiliate partners. According to previous information, the affiliate program had decided to make retroactive changes to its terms and conditions, under which affiliates who had failed to draw new players had seen their payments blocked.
Following the merger, multiple reports about wrongdoing flooded the iGaming space. A case that needs to be taken into account was the creation of the UK-facing Spin Casino brand. The casino was launched by Betway, about which there have long been talks that it was owned by the same people who controlled Buffalo Partners. The brand was created to draw UK-based players from Referback's previous brands. Here it is important to note that Buffalo Partners was not granted UK Gambling Commission licenses for any of its brands after the merger.
Former Referback affiliates suddenly came to the realization that a number of their players had disappeared after their migration to Spin Casino. To this day, none of Buffalo Partners' online casino websites have received authorization by the UK Gambling Commission to operate in the country. The brands the program has been promoting since established are mainly licensed by the Malta Gaming Authority.
Buffalo Partners was also the subject of multiple affiliates' anger after reports appeared in a number of online gambling-related forums that the affiliate program has been working with a hacker or at least have not obstructed their actions in referring players to its brands by attacking websites of different nature. The affiliate program claimed that it had taken the necessary measures, but concerned affiliates thought differently.
Bearing in mind the fact that Buffalo Partners has been generally recognized as a rogue program, it seems a bit odd why a major gambling operator would want to have anything to do with it. And although it is too early to say what will happen in the near future, many believe that this latest turn of events does not bode well for former Betway Partners now Buffalo Partners affiliates.