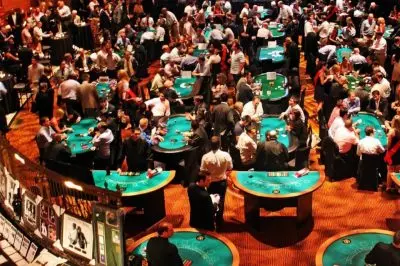 The non-profit event with educational fund-raising purpose called Take 'Em to School Poker Tournament & Casino Night took place at the Gotham Hall in New York this Thursday. The winner of the day was Mike Sawyer, Managing Director in Wealth Management of Morgan Stanley.
He managed to survive till the end of the event and amass an impressive amount of chips during his game at the table. What is interesting to know is that the managing director has not played poker in a very long time since he was still a teenager and he decided to prepare for the tournament by looking up the rules and directions for fair play on the Internet. The final of the event came around 1 am. on Thursday and Sawyer picked his price to be a dinner of eight at Rao's Restaurant, which provides one of the finest Italian cuisines.
Hundreds of people, many of whom listed at Wall Street, were attracted by the noble cause to the non-profit charity event and among them were a wide variety of politicians, financiers, athletes and show business easily recognizable faces. Some of the names present there were Whitney Tilson from Kase Capital, David Einhorn from Greenlight, Marc Lasry from Avenue Capital, Jeff Klein, New York Senator, Boaz Weinstein from Saba Capital Management, and Brian Koppelman, who is an executive producer of the Showtime's TV series "Billions". Koppelman also wrote the movie dedicated to the poker world and its specifics called "Rounders".
Among these poker players the name of Vanessa Selbst, who has already placed her name in the records, stood out. She is best known for being the female poker player boasting the largest live tournament bankroll. Other professional poker players present at the non-profit event were Erik Seidel and Andy Frankenberger. The final table of the event featured some of them, since Frankenberger survived almost to the end, but could not defeat the eventual winner Mike Sawyer. Among the organizers of the event were John Sabat of Cubist Systematic Strategies and Mike Sabat of Sanford Bernstein & Co.
The Take 'Em to School Poker Tournament & Casino Night happens once a year and last year's edition raised about $850,000 which were donated to Education Reform Now, an advocacy organization, devoting its efforts to grant kids with access to high-quality public education. At this year's event, John Pentry of Sessa Capital, one of the organizers of the charity event remained present and made sure to popularize the main goal of the cause. He said that improving schools is a task on which we should work every day in order to see the positive outcome.