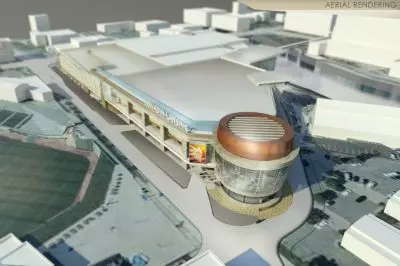 There will be delay in the plans for the new Kewadin Lansing Casino, which is going to be operated by the Sault St. Marie Tribe of the Chippewa Indians. This week an approval from the authorities was expected, but the project did not receive such.
The new casino location is expected to feature as many as 3,000 slot machines, 48 table games, several bars and restaurants available for the guests of the complex. The Native American tribe located in Michigan is planning on building the new casino in downtown Lansing right next to the convention center, and the project is estimated to amount to a total of $245 million. However, the application for the construction of this new complex were filed by the tribe about two years ago, and they still have not been approved.
On the contrary, The US Department of Interior denied the tribe's proposition requesting the building of Kewadin Lansing Casino. In the end of 2016 John Wernet, the attorney of the Sault St. Marie Tribe of the Chippewa Indians expressed his concerns regarding the delay and the fact that if the approvals happens to extend until the next president takes office, this would mean even bigger delay in the decision process. The explanation of the federal officials for the denial of the proposal was that nowhere in it did they see how the purchasing of the land is going to consolidate or enhance the tribal lands.
When asked for comment on the current state of affairs regarding their future project, Aaron Payment, Chairperson of the tribe, stated that the community of the tribe will make everything they possibly can to change the federal official's mind and make them give the nod to the Kewadin Lansing Casino. However, the people of the tribe are still disappointed of the decision made by the Department of the Interior to refuse their mandatory trust land petitions, because they consider the officials have not thought it through.
Another important thing which should be taken into account is the Land Claims Settlement Act, which received its approval from the United States back in 1997. According to the settlement act the application issued by the tribe should be granted approval by the government, since the parcels are in trust and therefore should be given approval. Mayor Virg Bernero stated that the administration of the state is going to continue its battle to build the casino complex. As it was confirmed, the new project will provide the state with up to 700 construction jobs and as many as 1,500 permanent job positions.