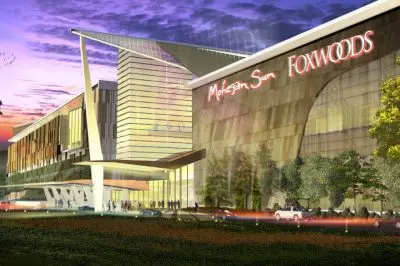 Essential decisions are being made in the casino industry in Connecticut and according to the new agreements which passed the House of Representatives, this year might see the opening of the first casino in the state which is constructed on a site, not belonging to any of the tribes.
This Monday the officials voted 118-32 supporting the amended compacts and memoranda of agreement, the two sides of which are the state and the two recognized by the state tribes, the Mashantucket Pequots and the Mohegans. With this most recent revision, the authorities make sure the revenue-sharing agreement with the tribes will remain intact. At the moment they are the owners of two operating casinos in Connecticut, Foxwoods Resorts Casino and Mohegan Sun.
The revised agreement was inked last week by the Democratic Gov. and the leaders of the tribes, which intend to construct the future casino. The revised agreement is going to further help with the regulation of the project and making sure all parties are content with the course of events. After the House of Representatives, signatures should be placed by the Senate and the Federal Bureau of Indian Affairs. Next week there should be a vote in the Senate regarding the amended compacts.
It could be recalled, that the two tribes want to build a new satellite casino in East Windsor, aiming to be a competitor to the MGM Resorts Casino, which will be located in Springfield, Massachusetts. Earlier this summer a decision was made by the Connecticut Gov. Dannel Malloy, which gave the permission to a casino gaming facility to commence operation. The soon-to-be built venue will be developed by the joint MMCT Venture, owned by the Mohegan and Mashantucket Pequot tribes.
The regulations which are currently applied to the Connecticut casinos operated by the tribes will remain the same. For the new project, the state is going to claim a $1 million initial payment. It will also receive 25 percent of the gross gaming revenue amassed by the video facsimile games available at the casino venue, as well as an additional 25 percent of gross gaming revenue collected from the rest of the authorized games. Connecticut Department of Consumer Protection will be granted with the task to oversee, license and regulate the development process of the new casino located in East Windsor, as well as any future projects the joint venture plans on developing.
The new casino will be a renovated former movie theater complex, which the tribes plan on converting into a casino venue worth $300 million. It has the potential to attract a multitude of new customers to the area, swelling the state's profits in the process.