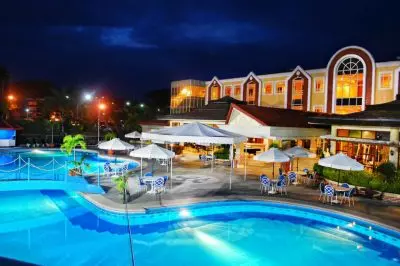 Frontier Capital Group Ltd. announced on Monday that they are still struggling to find the funding needed in order to fulfill the escrow requirements set by the Philippine Amusement and Gaming Corp (PAGCOR). The Australia-based casino investor is still trying to resume the work at Hotel Stotsenberg and Casablanca Casino located in the Philippines.
The group purchased Stotsenberg Leisure Park and Hotel Corp. back in February 2016, which is operating a gaming venue called Hotel Stotsenberg and Casablanca Casino. The deal amounted to a total of US$26 million and the property is located at the Clark Freeport Zone, one of the developing sites in the Philippines. However, the property has been inactive and all casino operations have been stopped ever since the beginning of 2016. The explanation for this suspension lays behind the requirement which the Philippine Amusement and Gaming Corp has.
Frontier Capital Group Ltd. has to settle an escrow account amounting to PHP225 million (US$4.5 million) and the company's inability to amass the money is preventing it from operating the hotel and casino venue. Frontier Capital confirmed that it still need to find the money necessary to meet the escrow requirements. This should be done in order to prove that the company is still interested in developing the casino and the commitment to comply with all regulations given by PAGCOR is still there.
Initially, the amount of money needed for the financial arrangement was provided by a bank guarantee, but it lapsed in the process. At the moment Frontier Capital plans on securing the escrow by using a cash deposit. The nature of the escrow financial arrangement assists in making the transactions of large amounts of money more secure by keeping the payment in a secure escrow account until all terms of the agreement are met. But in the case of Frontier Capital, the escrow leads more complications with itself.
If we look at the Australian Securities Exchange, we can see that the trading of the company's shares has been suspended since the 15th of February last year. The company expects them to be available for trading as soon as the escrow account is settled. The casino will continue its operations, as well as the 239-room hotel facility, which has been open for business this whole time. This is the bread-and-butter in this purchase made by the investor, so the fact that it remained functioning has undoubtedly proved beneficial.
This Monday saw the issuing of the preliminary results for last year, which made it clear that the company has been through some tough times recently. For the year which ended on the 31st of December, the company has a net loss amounting to AU$41.4 million (US$32.8 million).