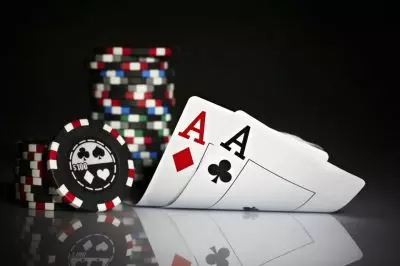 One of the most popular online poker rooms PokerStars organizes 4 live poker tournaments in July, featuring various buy-ins and massive guaranteed prize pools.
The players will be able to compete for the first prize by manifesting their poker skills in the different variations of the game. The tournaments welcome both amateur and professional poker enthusiasts to take a seat at the PokerStars tables.
The cards are ready to be dealt at the luxurious casino integrated resort City of Dreams, Manila, as the poker tables were already set yesterday, 4th July. PokerStars Live Manila Super Series will announce its winner on 9th July, who will grab the largest share of the prize pool. The event features different variations of the game, including the most wide-spread No-Limit Hold'em and Pot-Limit Omaha. However, the long-awaited Main Event is to take place on Tuesday, 6th July, offering the players a guaranteed prize pool of ₱3,000,000 and a buy-in of ₱10,000.
The next tournament on the PokerStars' event list is Megastack Connacht, scheduled to start on 14th July at Galway Bay Casino and Card in Connacht, Ireland. The tournament is to offer a guaranteed prize pool of €30,000. The players will compete for the top prize in No-Limit Hold'em variation of the game, announcing the winner on 16th July.
South Korea is also to be flocked with poker fans from 14th July to 24th, as PokerStars Festival Korea will be hosted at Paradise City Incheon, Incheon. The 10-day-long poker festival offers a guaranteed prize pool worth KRW50,000,000, featuring many different events. The Main Event is to kick off on 20th July and the name of the winner will be announced on 24th July.
The middle of July is to see the last poker tournament for the month, organized by PokerStars. It is to take place from 15th July to 23rd July at Hotel Casino Barrière de Lille, Lille, France. The guaranteed prize pool is estimated to be €100,000. The tournament is to introduce many different events, including re-entry possibilities for some of them. As every poker tournament, the Main Event is to take the central place, kicking off on 20th July.
July is to welcome 4 PokerStars-organized tournaments in total, attracting the attention of poker enthusiasts from all different levels. All the aforementioned events are included in the PSLIVE Season 1 and PSMEGA Season 1, visiting the popular gaming venues in Manila, Connacht, Incheon and Lille.