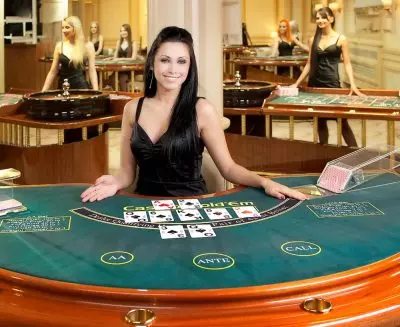 The London-based online gambling operator GVC launched its latest innovations in the field of iGaming, and namely the new-generation live casino studio "the Clubhouse", inspired by the experts in live dealer casino games Evolution Gaming and My Agency.
This is one of the latest innovations, incorporated in the portfolio of the gaming operator. It is announced that the live casino studio features plausible graphics and sound effects, which provides the players with a gaming atmosphere, which is the closest to the one in a land-based casino. The games, which are included in the Clubhouse are blackjack and roulette and these are said to run smoothly on every portable device. This means that the players can play even on the go, regardless of their location.
What is most exclusive is that the players can practically travel around the world, without leaving the comfort of their home thanks to the additional options called "windows on the world". The innovative product is said to be one of the most forward-thinking implementations on the iGaming scene, after bwin.party.
The live casino studio is said to combine GVC's multi-brand products in one, providing also the live games to selected online gaming partners of the operator, including partypoker, partycasino and others. Specialists explain that this is a good step forward for the industry, since it will improve players' gaming experience, attracting more people to trust in the online gaming.
The development of the product is supported by the experts in live games Evolution Gaming and My Agency. The two companies are recognized worldwide as one of the leaders when it comes to live games. It is reported that these two companies are partnering with most of the casino operators, who offer live casino games. Thus, the GVC's live casino studio and all the products, which it includes, are welcomed by he casino industry with open arms.
Liron Snir, GVC's chief product officer explained that the team of developers dedicated all the time to craft the product in the most masterful way, so that it will be also resistant to the rapid pace of the technology advent.
Introducing the innovative live casino studio, GVC backs up its strong positions on the gaming market. Furthermore, it was reported that the price of the shares in GVC Holdings PLC went up in London. This is the perfect sign that the recently-introduced product is just a hit in the bull's eye.
The product is said to give a great boost to the further development of the iGaming industry, introducing a live casino product of entirely new generation. Nowadays, with the presence of hundreds of online casino operators on the market, it is of vital importance for them to constantly enrich and diversify their portfolios, so that the players will be able to experiment, without losing interest.