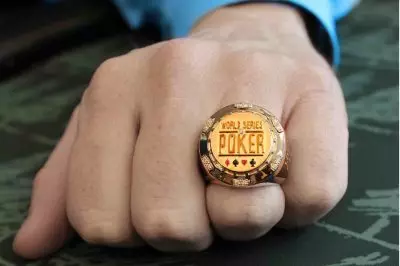 World Series of Poker (WSOP) Circuit is steaming ahead to Argentina, where the seven-days poker championship will occupy Casino Iguazu from 2nd to 8th August, said to be sponsored by 888poker for a second consecutive year.
This year, the organizers of the event choose namely Argentina to be the poker stop of the WSOPC. This is, in fact, the first year, in which Argentina will host the event. The poker tables will be set in Casino Iguazú, which is on the border between Argentina and Brazil. The players will compete for six WSOPC rings. The competition is scheduled to kick off on 2nd August, including the long-awaited Main Event and Crazy Eights Side Event.
888poker is announced to be the main sponsor of the event for a second consecutive year. This is seen as a strategic partnership, because 888poker will be able to expand its presence on the South American market. Thus, the sponsorship is also an investment in the online poker brand's reputation.
Having in mind the collaboration between the two poker brands, it is not a surprise that the players are given the opportunity to qualify for the WSOPC championship online at 888poker.
This is also a good marketing strategy, because 888poker will be introduced in front of the South America's poker players. Itai Pazner, Senior Vice President & Head of B2C at 888 Holdings even shared that the main goal, set in front of the brand now is to establish strong positions on the market in South America and make the live poker tournaments accessible to more players.
This sponsorship, on the other hand, will support WSOP Circuit to spread its reputation throughout South America. Ty Stewart, WSOP Executive Director expressed his excitement by this opportunity, placing hopes that this will establish even a better WSOP tradition.
Ferando Bianchi, Marketing Director at Casino Iguazu, commented that this event will increase the reputation of the casino. The casino is said to be a well-known stop for the players in South America, who can enjoy a combination of a pleasant gaming environment and picturesque views.
Last year, the event took place in Brazil, which is another addition to the globalization strategy of the both poker brands. This year, WSOPC and 888poker aim Argentine market, outlining a perspective for a third-year collaboration in Las Vegas.
Besides increasing the reputation of both poker brands, this partnership will also pave the way for poker to conquer new markets, by providing the players with the opportunity to become part of one of the biggest live poker tournaments.