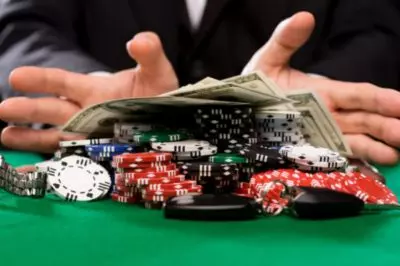 Partypoker incorporated new loyalty cashback Diamond Club reward program, shaped by the partypoker Ambassador Patrick Leonard, which aims to retain hardcore players by paying them up to 50% back of their rake, including other bonuses.
Even though the overall tendency on the market is for the online poker operators to minimize the rewards, given to the regular players, partypoker came up with an innovative idea, which is exactly in the opposite direction. The online poker provider introduced special VIP program for its regular users, which is said to give back up to 50% to all the members of the Diamond Club of their rake.
According to the requirements of the program, players are given a time limit of 12 months, over which they need to earn 100,000 points, regardless of the type of poker they play. Then, they will be eligible to join the Diamond VIP Club and benefit from more bonuses.
The members of the VIP program will receive their rakeback directly in their online account every Monday, plus additional bonuses. What is more is that the program also provides its members with non-stop customer support via Skype.
The initiator and developer of the VIP bonus scheme is the partypoker Ambassador Patrick Leonard, who was assigned this task by Tom Waters, the Managing Director of partypoker. Mr Leonard explained that the main reason for him to join the team of partypoker is that the interest of the players is taken into account and protected. He believes that the successful way to encourage and retain the fervent players on the table is by providing them with better opportunities than all the other players and rewarding them for being persistent.
The program will be directly managed by Patrick Leonard, who will expect to hear the players' impressions and recommendations. The main idea of the loyalty program is said to give voice to the players and incorporate all the aspects, which they might look for. In that way, it will be created one more player-friendly gaming environment.
Thus, the online poker provider moulded the Diamond Club, so that all the regular players can experience real benefits from choosing namely partypoker. Hence, this program is seen to also have a commercial purpose. This statement is based on the idea that many poker enthusiasts will be lured by the opportunity to get involved in the program.
By introducing the Diamond VIP Club to its regular players, partypoker wins not only the respect of its regular players, but it also attracts new ones. By receiving 50% in rake back and bonuses, players will enjoy better gaming experience and stimulus to keep on playing.