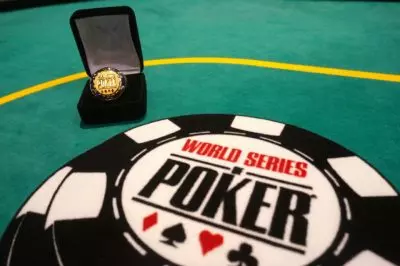 One of the biggest poker event World Series of Poker (WSOP) kicked off on Tuesday in Las Vegas, featuring 54 days of play, in which the players from around the world will compete for an enticing prize pool and the title.
This is the 48th WSOP championship, which is hosted at the Rio All Suite Hotel & Casino. The event started on 30th May and it is scheduled to continue for 49 days, plus the Main Event to be held on 8th July. It will be, in fact, the last of all the events, which are included in the schedule. The champion of the Main Event will bring home solid amount of the prize pool, which is estimated to be over $200 million, the title and a gold bracelet.
The capital of the casino industry, Las Vegas, is flooded with poker enthusiasts, who are ready to manifest skills. The championship is said to offer different poker events, which will match the taste of every poker player. Over 500 poker tables are expecting to meet the players, who reserved a seat.
As every year, 2017 WSOP event offers satellites, cash games and deep stack tournaments. However, it was announced that the players will also face some changes. The first one is the lack of strict "shot clock", which usually restricts the time, in which the player needs to make the decision for the next move. This aims to encourage the directors to closely monitor the pace of the game. It was explained that in case that such countdown is needed, the staff will be responsible for that.
What is more is that the players will be able to witness the old tradition of crowning the champion of the Main Event in July, which is expected to be the culminating moment of the tournament. Up to now, the champion was crowned months after the final round is over and the winner is determined. The reason for the delay was to allow the complete coverage of the whole tournament, before the final table is set.
Now, WSOP revives its initial tradition, skipping the months of waiting. It became clear that the managers of the event hit a deal with ESPN network to cover the whole event with a delay of only 30 minutes, due to regulation requirements.
The buy-in for a seat at the poker tables ranges between $333 and $111,111, depending on the event in which the player would like to participate. Seth Palansky, the tournament's spokesman, commented that a record number of players are expected to attend the event during all the 49 days. It was reported that for the previous year, WSOP welcomed more than 107,000 people and Qui Nguyen, the winner of the Main Event took home $8 million and the title.
With the constantly increasing interest in poker, the organizers of the event are optimistic that this year will be even more spectacular than the previous one.