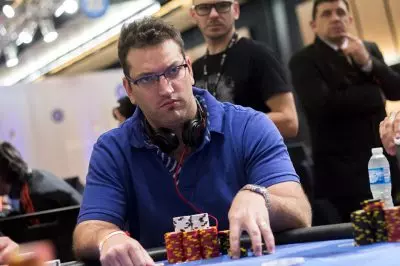 The Argentinian player Cristian Sampаoli took the upper hand over his opponents in the XL Inferno Champion of Champions, organized by 888 and granted himself a seat at the World Series of Poker (WSOP) Main Event table for free.
In the XL Inferno Champion of Champions, there were 110 players, who were competing for the monetary prize and a free seat for the Main Event of WSOP to be held on 8th July at Rio All-Suite Hotel & Casino. The chip leader and also the winner of the online competition appeared to be Cristian Sampaoli, who grabbed a package for the 2017 WSOP Main Event, estimated to worth $12,500.
Sampaoli managed to outperform all the other participants and grab the first position in the list. This gave him the right to compete for the WSOP prize pool, golden bracelet and title, saving $10,000 from buy-in. What is more is that the player will cut also on travel and hotel costs, since the package is all-inclusive.
The XL Inferno – Champion of Champions granted the first 40 players a $55 tournament ticket and the players, who grabbed the first five positions were awarded bigger packages for bigger events. The last player, who almost managed to appear on the final table, but the cards allotted him to walk away before that, is Matthias "blueskyyM" Tikerpe from Estonia.
Four of the players, who managed to appear on the final table could not manage to the first five positions, and walked away with $55 tournament ticket. The players, who appeared in the fourth and fifth positions were respectively Johann "jxangai" (from Brazil) Xangai and Fábio "F1oba" Maritan Pereira (again from Brazil). They managed to win a $600 tournament ticket.
The bigger prizes were kept for the top three players, who appeared on the list. The third position was taken by Anton "anteen" Bertilsson from Sweden, who grabbed $3,000 WSOP Crazy 8's package. The next on the list is Mikhail "zinkAA" Galitskiy from Ukraine, who is, in fact, the runner-up of Sampaoli. Besides the $3,000 WSOP Crazy 8's package, he got $1,050 WSOP Main Event seat, which gives him a chance to qualify for the final rounds of the WSOP Main Event.
XL Inferno Champion of Champions is reported to be one of the richest in terms of events online poker tournament, which took place from 7th until 21st of May. During the 7 days of the tournament, the players were striving to earn a bigger portion of the guaranteed prize pool, which was announced to be $7.5 million. This was one of the most spectacular events, organized by 888, which also awarded the champion a guaranteed free seat at the WSOP Main Event poker table.