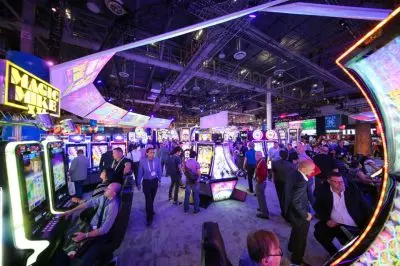 On the G2E Asia week, the IDNPLAY will host an annual poker charity tournament and a party, which will outline the latest innovations in the casino industry.
The event is supposed to continue 3 days, in which the future of the rapidly growing industry will be outlined. The Global Gaming Expo in Asia is organized by American Gaming Association (AGA) and it will be hosted in Venetian Macau. There is probably no better place for such an event, since Macau is considered as the heart of the Asian casino industry. The event aims to bring together all the partners around the globe, where they can share knowledge and experience.
This partnership between Reed Exhibition Greater China and AGA is essential for the modernization and the progress of the Asian market. Having in mind that the Asian market is not for long in the casino industry, that partnership will be definitely in its favor.
Despite this fact, the G2E Asia week enjoys great popularity and lots of visitors, who are in search to find out new cutting-edge technologies.
The event is supposed to serve as a source of entertainment, but also a source of ideas. The innovations, which are going to be introduced, are considered to be appealed on the Asian market and easily incorporated in the industry.
The program also includes a cooperative event between IDNPLAY and Oriental Game, in which both companies express their gratitude to their customers. It is also expected that the companies will introduce their products to the new potential customers, providing all-inclusive information about the ground-breaking innovations.
IDNPLAY will host different social events and the traditional charity poker tournament. And it could not be any other way, taking into account that IDNPLAY is a software provider, accentuating on poker games. The company itself is established in 2010, but this does not represent a handicap for its development.
The party is expected to be one of the most spectacular on the G2E Asia week and the charity poker event will draw the attention of many people around the world. The initiators of the event also take care of the cheerful atmosphere of the visitors, by including a performance of a famous Asian DJ.
The main purpose of the Macau Charity Poker Tournament is to bring together business partners and affiliates at one single private event. The event is going to take place from16th to 18th May and it is expected to have a recreational aim. The best is that it coincides with the Global Gaming Expo at the Venetian Macao, which will ensure even more visitors.