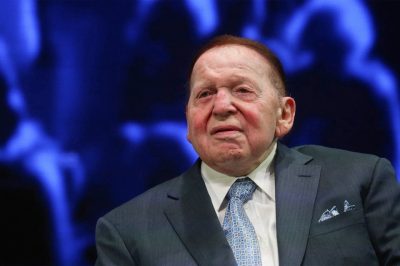 Sheldon Adelson, a casino magnate and one of the largest contributors to the Republican Party, is taking a leave of absence from Las Vegas Sands Corp. to resume his cancer treatment. Mr. Adelson's decision to step away from his responsibilities in the gambling company at a time when the economic uncertainty in the global gambling industry has been rising because of the coronavirus pandemic.
The 87-year-old Adelson, who is the founder of Las Vegas Sands, continued leading the company even after facing the non-Hodgkin lymphoma diagnosis, which was confirmed by the gambling firm in March 2019. For the time being, it remains unclear how long his medical leave of absence will be.
His functions as chief executive officer (CEO) and chairman are temporarily occupied by Robert Goldstein, the chief operating officer (COO) and president of Las Vegas Sands.
For the time being, Mr. Adelson holds the majority stake in the gambling company. He is also a mega-contributor to the Republican Party and a well-known supporter of President Donald Trump. Reportedly, Sheldon Adelson and his wife Miriam have spent the record-breaking sum of no less than $180 million to back him and the GOP ahead of the latest election.
Las Vegas Sands Suffer 82% Revenue Drop in Q3 Due to Coronavirus Restrictions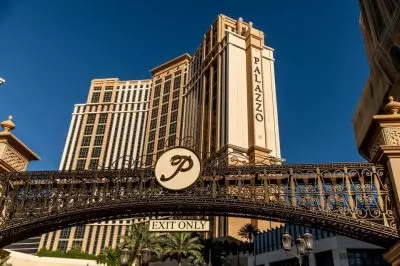 As mentioned above, Mr. Adelson is leaving the company at a time that has been hard for the entire gambling sector because of the ongoing Covid-19 pandemic. The forced casino closures and following coronavirus restrictions imposed when the infection hit the globe last year have resulted in financial difficulties for the land-based gambling industry.
Las Vegas Sands was no exclusion, as the coronavirus closures and social distancing measures wiped out a massive part of the gambling operator's revenues. Reportedly, the company's revenue dropped by a staggering 82% over the third quarter of the last financial year in comparison to the result it announced for the same quarter a year earlier.
Las Vegas Sands currently operates several casino resorts, situated on the Las Vegas Strip, in Macau and Singapore. The financial difficulties caused by the spreading coronavirus infection made Las Vegas Sands consider possible disposal of some of the company's assets situated on the Strip.
In October 2020, the gambling giant revealed it was in talks to sell the Venetian, Palazzo and Sands Expo and Convention Center, which have been some of its key operations in Las Vegas. At the time when a spokesman confirmed that the company was exploring the sale of some or all of its flagship casinos in Las Vegas.
After the announcement was made, rumors regarding several possible suitors, including the global casino giant Hard Rock International, emerged. Hard Rock has been considered a very likely suitor because it is one of the companies that have the financial resource to make a takeover offer for the properties.