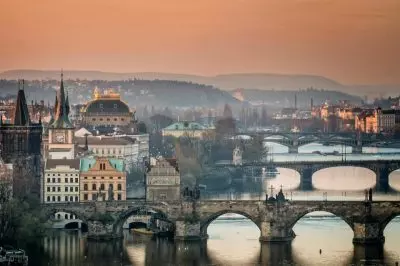 The last days of March are going to give the official start of Prague Gaming Summit 2018 which is one of the pivotal events in the gaming industry and on the radar of more and more businesses in the field. For the second consecutive year, this summit will take place in Prague, the Czech Republic turning the heart of Europe into one of the hotspots for gaming innovations and networking opportunities.
Since last year's edition of the gaming summit was such a success this second edition of the Prague Gaming Summit is anticipated by even more people, since it is known for its opportunity to give hundreds of people the chance to explore innovations in the gambling industry and to learn more about future projects of leading companies in the field. It is going to be a boutique-style gaming conference just like last year and it is going to take place on 29th March at Andel's by Vienna House in Prague.
In the spotlight of this year's summit are going to be everything related to the gaming industry in the Czech Republic, Slovakia, Slovenia, Austria, Switzerland, and Poland, accompanied with insights about the development of these countries, as well as useful guidance. The Prague Gaming Summit is going to include in itself panel discussions paying special attention to both the online and the brick-and-mortar gambling sectors which have big potential for future development and improvement.
As many as 30 experts in the field will have the chance to speak in front of the audience of the summit and showcase their personal perspective on future projects and ways in which the field could be boosted.
iGaming Insight Focused on Central Europe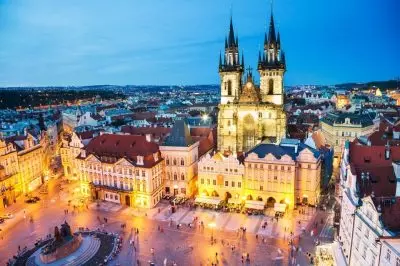 Some of the topics, which will receive special attention, are some of the most discussed at the moment, to the liking of responsible gambling, effective marketing, anti-money laundering, blockchain, conversion, retention, and the gambling licensing procedures which are currently existing in the European Union.
It was recently revealed that bookmaker supplier SBTech would be registration sponsor at the summit. The iGaming platform provider BtoBet is also going to be present at the summit which turning the convention into the company's Technifying iGaming Tour next stop. Within the summit, BtoBet will introduce its Neuron Sports and the Neuron Gaming platform to a wider audience. The provider is also planning on sharing their insights into the technological development of the industry and the ways in which the area could benefit from their expertise.
The Prague Gaming Summit will not only focus on already existing and operating businesses in the iGaming industry but also provide future ventures with the proper ideas for development and investment for people interested in becoming one of the new suppliers or operators in the region. Anyone interested in attending the summit could also purchase their tickets at a discounted price with 40 percent off until 22nd March and prepare for the second edition of the summit.