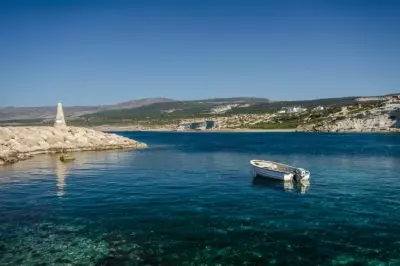 The first casino resort to open in Limassol, the Republic of Cyprus, is estimated to generate up to €800 million in tax revenue, that will give a strong boost to the economy and refresh the overall outlook of the country.
Тhe Cypriot government gave a green light to the construction of a casino resort in Limassol, after forecasts that the project has the potential to contribute €800 million to the country's economy by 2022, which is 4% of Cyprus's total GDP.
Coaxed by the possibility to attract more revenue for the state's budget, the officials authorized the investor Melco International Development to go ahead with the project by signing a contract on 26th June in Nicosia.
Originally, the proposal for opening a multi-million casino resort in Cyprus was made by Melco and Hard Rock International last year, but later it became clear that the latter decided to leave the deal, while Melco continued to stick to the initial plan.
After signing the permission for the construction of the Melco-owned casino resort, the Casino Oversight Authority (the country's gambling regulator) is expected to issue an operating license to the company, said to be valid for 30 years.
Nevertheless, Christos Mavrellis, President of Cyprus' gambling regulatory body, explained that the casino resort will be strictly monitored to make sure it is operating within the confines of the law. He added that the country may even look for foreign industry experts to help in conducting all the checks properly.
The company shared its plans to open a temporary casino facility in Limassol, while the main project is under construction, if all goes according to plan. It was explained that the casino resort is expected to be finished by 2020, turning the first sod in the beginning of 2018. What is more is that the company revealed its plans to open satellite gaming venues throughout the country, which will welcome their first guests as early as the beginning of next year.
The Melco-owned casino resort project includes not only a casino area, but also hotel rooms, restaurants, a pool and others. The gaming area is said to take only a certain share of the overall resort floor.
Iacovos Galanos, Melco's representative, explained that the company will focus on employing mostly Cypriot residents as an attempt to support the nation. 4000 jobs will be created while the construction is in progress and the casino itself (when opened) will need a staff of 2400 people.
Many industry-involved analysts explained that the Cypriot government played smart by allowing Melco International Development to enter the country's casino market, as the casino resort will not only bridge gaps in the economy, but it will also decrease the unemployment rate by creating new job opportunities.