Paysafecard is a service that provides users with prepaid cards that can be for online transactions. The service is owned by Paysafe Group, which is also the parent company of online payment services Neteller and Skrill.
Paysafe Group is based in Vienna, Austria and the Paysafecard service was established in 2000. Since then the service has grown tremendously and expanded all over the world with 450 000 retail stores where you can purchase a card. These cards are accepted at over 4000 Internet services, shops and pay sites. How the Method Works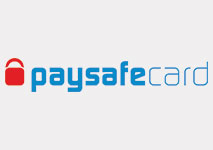 The way it works is simple, you go to a retail location where they sell Paysafecards, pay cash money and you are given a ticket with a 16 digit PIN code on it. This code may be entered when using any Internet service that accepts this payment method. On the Paysafecard website you can find the nearest physical retail locations where these cards are sold. Normally they are corner stores, gas stations, super markets etc. Cards are sold in denominations of €10, €25, €50 and €100, although these vary depending on the country where the card was purchased and the currency. Although for larger purchases a consumer may combine several PINs to gain a single large sum card.
Deposits to Online Casinos
Depositing to a casino account is a simple process. You choose you payment method and select the 'prepaid card' option and after that click on Paysafecard. You enter the 16 digit PIN, choose the sum you wish to deposit and the transaction is completed instantaneously.
Withdrawals from Online Casinos
Withdrawing your winnings via Paysafecard is much more inconvenient than with other payment services. In 2015 Paysafecard introduced a service that allows gambling websites to forward money to players. Players can choose to cash out to their Paysafecard accounts by entering the email address that they registered with. After the sum is transferred to the Paysafecard account it may either be deposited again in a casino or be drawn from an ATM using Paysafecard MasterCard.
Most players choose to receive their money via wire transfer or be sent a check, since many online casinos do not support the Paysafecard withdrawal method.
Fees and Limits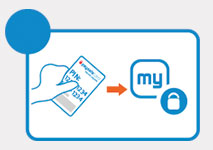 Paysafecard does not charge users for transactions, although sellers may include a fee for using this payment method, which they must disclose. In the event that the client wants to redeem their prepaid card back into cash money a fee of €7.50 is deducted from the refunded sum. If the client does not use their prepaid card for a period of 12 months, a service fee of €2 is charged at the beginning of each following month. Paysafecard also offers the opportunity to pay in a foreign currency. They have a currency conversion calculator on their website to present their rates, additionally an exchange fee of a few percent is applied depending on the currencies.
Security
Paying online via Paysafecard is one of the safest ways available. Just like paying in cash you are not required to submit any personal or bank information. The only way to put your money at risk is by sharing the 16 digit PIN, so you are entirely responsible for what happens.
Using paysafecard offers gamblers several advantages over other payment methods. For starters the service offers complete anonymity. You do not have to enter your personal or bank details anywhere. Doing this ensures that you hold on to your privacy no matter what you do online.
Advantages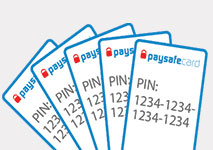 Paysafecard method of payment is superior to card transactions in several ways. For instance you do not have to deal with a bank at any point. It is known that some banks have a tendency to discriminate against gamblers and may cancel deposits to online casinos.
In addition to a website Paysafecard also has a mobile application built for Android and iOS phones, which has some neat features built into it. It provides users with a map of all nearby retail stores where you can buy a prepaid card. It also provides direction using a system similar to Google Street View, where you can see where exactly the store is. You can also check your card balance online and review your previous transactions.
It makes it easier to manage your gambling budget by using prepaid cards. When using a credit card you might overdraft and go over your credit limit, incurring extra fees. On the other hand whatever you play away your money on the prepaid card you have to go out of way to buy another one, so it is not so easy to lose track and gamble away all your money.
Disadvantages
The main issue of using Paysafecard is the fact that you have to purchase a new one every time you use up all your money. For some people this might mean a few clicks on their smartphone, but others might need to drive to a nearby store or gas station. It is an inconvenience, but a needed one.
The inability to withdraw winnings might a detriment, having to rely on two services – one for deposits and one for withdrawals. Some might consider this too big of a hassle and choose to use a service that offers both or simply be put off from gambling online altogether.
Paysafecard is a preferred payment method for many gamblers. You'd be hard-pressed to find a casino that would not take your money this way.
Conclusion
Paysafecard does indeed live up to its name. It offers instant and completely anonymous transactions and the user is completely protected when it comes to their personal information. This service is one of the biggest in its field, incredibly reliable and accepted at most online casinos. Gambler must keep into account however, that they cannot withdraw their winnings using Paysafecard and must rely on another method to do so. Arguably when using Paysafecard one must also use another service as well if they wish to receive what they win.