Euteller is a widely popular Finnish online payment system, which allows users to carry out instant transfers from their own banking accounts. Founded 10 years ago, the service is now integrated with the online banking structure of the largest financial institutions in Finland and is used for online shopping, paying utility bills, and making instant payments over the Internet.
As a direct online banking service, Euteller provides its Finland-based customers with real-time payments without registration. The only necessary condition to use Euteller is to have an account with one of the banks associated with it and use its online banking services. These institutions include Sampo Bank, Nordea, Handelsbanken, OP Bank, Tapiola, Aktia, Pohjola, Alandsbanken, and S-Bank.
Summary
Country used in
Finland
Website
www.euteller.com
Accepted by
167 Online Casinos
Casino games with Euteller
Slots, Roulette, Blackjack, Video Poker, Live Casino
Available for deposit
Yes
Available for withdrawal
No
Create account / Sign up for account
You do not need to open an account in order to use Euteller
Make a payment via Euteller
1.95%
Refund
Since Euteller is not a banking institution, there is no possibility for direct refunds.
Deposit limits via Euteller
€1 – €20,000
Transfer funds from Merchant to Euteller
Euteller can be used only for payments to merchants.
Online Chat
No
Email
support@euteller.com
Telephone
358 (0) 400 564008
Euteller has become the most popular online payment platform in Finland because it is fast, secure and easy to use. Being an intermediary between banks and merchants, the service does not disclose users' personal or banking information to third parties, nor it stores this data on its servers. It is hardly a surprise then that Euteller is the most used deposit method among Finnish online casino players and it can be found at almost all web-based casinos accepting customers from this country.
While it is highly regarded by players as a fast and convenient method for loading funds in their casino accounts, Euteller remains useless when it comes to processing withdrawals. So, before choosing it as a primary payment method, gambling enthusiasts need to take all the pros and cons into consideration.
How Euteller Works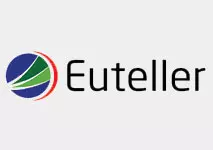 Euteller functions as an intermediate service between banking institutions and web-based vendors, facilitating secure online bank transfers in real time. It allows users to make direct payments anonymously, as they do not need to reveal their identity or the number of their bank account to web-based stores, service providers or other merchants, including online casinos.
No separate Euteller account is required to use the payment service. It is available to anyone who has an active online banking account at one of the aforementioned Finnish banks. When making online payments, customers do not have to handle any specialized software or a separate Euteller interface. They use the online banking system of their bank instead.
Euteller is an ideal solution for all Finland-based online casino players, who are concerned about revealing personal information on the web, or who do not wish to use their credit cards for online gambling. If they opt for this payment method, they will be able not only to seamlessly fund their casino balances but also transfer or load funds into their credit and debit cards.
The number of web-based casinos that accept Euteller deposits is still limited, but the service is quickly expanding as gambling providers are trying to offer Finnish players a wider variety of payment solutions.
Depositing in Online Casinos via Euteller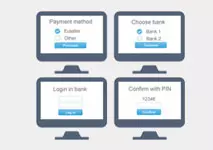 Regional online payment systems are rapidly growing and Euteller is no exception. Unlike other platforms of this type, however, it does not require users to register and create separate accounts, which is a great convenience to gambling enthusiasts. To make a deposit into their preferred casino, they simply need to select Euteller from the list of options at the casino's Banking or Cashier page.
The next step is choosing the bank they have an account with. The casino site will then redirect them to the online banking page of the selected financial institution. After logging into their account (usually with a User ID/ bank account number and a password), players need to enter the deposit amount and validate the transaction, using a PIN, provided by the bank.
The transfer is processed in real time, so the funds appear in the online casino balance within seconds. Although most casinos do not impose fees for deposits through this method, Euteller charges 1,95% fee for carrying out online payments via the service.
Withdrawing Winnings via Euteller
Gamblers who choose to deposit via Euteller need to know that currently, the service does not support withdrawals. Players will need to find another payment method, a regular bank transfer for example, in order to cash out.
Mobile Euteller Payments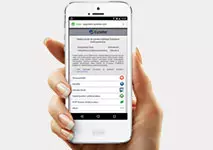 Instead of offering a mobile application, Euteller provides its users with the option to make mobile payments by visiting its website and the banks' pages from all devices. When you open the Euteller website from your smartphone/ tablet browser, you are automatically redirected to the mobile version of the service.
You do not need to download and install any application – the website will adjust the screen size automatically so that you can access any service and make online payments easily and safely.
Fees And Limits
Most large, well-known web-based gambling operators do not charge fees for deposits via instant bank transfers. So, casinos that accept Euteller as a payment method process deposits for free.
However, there is a fee, imposed by Euteller for each payment you make. It is equal to 1.95% of the deposited sum, which is quite reasonable, compared to some other payment systems that come with really high fees.
Another thing players who deposit via Euteller should consider is that there are certain limits for transfers carried out via this service. Players can deposit a minimum amount of €1, while the maximum limit for a single transaction is €20,000. There may be further limits, depending on the casino.
Users of the service need to be prepared that direct refunds are not available, as Euteller is not a banking institution. As the payment platform targets the local Finnish market, the only accepted currency is the Euro.
Security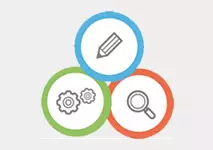 Euteller is a privately held company and it is authorized and regulated by the Financial Supervisory Authority of Finland, so players who choose it as a deposit method at online casinos can be certain it handles all transactions securely. Payments are carried out through a secure gateway, while SSL encryption keeps all banking data private.
Euteller payments are completely anonymous and no personal or banking information is disclosed to gambling merchants.
Advantages
Gambling enthusiasts who opt for Euteller to boost their online casino balances can enjoy instant deposits from their own banking accounts. Often bank transfers take longer to complete, but this is a real-time online payment system, so users are able to play for real money just minutes after the deposit.
Euteller is also regarded as a highly secure payment method, which is crucial today when the risk of financial fraud and identity theft is so high. Many players also find the anonymity Euteller offers a great advantage, as their gambling activities may remain private.
The service is also extremely simple and no registration is required. In addition, Euteller can be used for loading funds into debit and credit cards, which makes it even more convenient.
Disadvantages
Although Euteller is not limited to Finnish citizens only, it requires an active online banking account at one of its partner Finnish banks. This makes it practically a regional payment service, despite the fact that its website supports both the Finnish and the English languages.
Another pitfall players need to be aware of is that processing withdrawals through Euteller is impossible. Therefore, an alternative banking method should be used for cashing out.
Euteller is also one of the very few providers of instant bank transfers that impose fees on online payments. Although the fee is not significant (at 1.95% of the transaction), it may discourage some players from using this platform.
Conclusion
Although Euteller does not allow withdrawals of winnings, Finland-based casino players find this payment method appealing due to its safety and ease of use. It keeps user data private and protected, while deposits via Euteller are instantaneous and hassle-free.
Its popularity is expected to grow even more as an increasing number of online casinos are starting to offer Euteller as a valid payment solution.