Visa Card Bingo
Visa is the most popular credit card worldwide. It is accepted at millions of merchant locations, both on the internet and regular shops and malls. Its popularity has extended to Bingo websites, a lot of which allow transactions through it. The Visa card is among the most convenient payment methods as all you need to do is enter a 16 digit number, followed by an authorization procedure. Once this is done, you can play bingo and win big!
Given the popularity of this payment service, we feel it is only appropriate to provide you with some important information for playing bingo with a Visa card. In this article, we will go over all important aspects of making payments with a Visa at online bingo rooms.
Pros of Using Visa to Play Bingo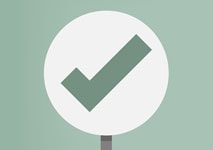 There are many good things going for Visa cards and you will certainly be pleased with these aspects of the service. A Visa card is usually issued by a bank and is linked to some account. You just provide the card number and you make purchases or payments on credit and settle the payment at the end of the month. Usually, the amount is automatically deducted from your credit card account. When you want to play bingo, just select Visa as your payment option, provide the necessary details and the money will be deposited. You are now ready to play!
Something else to take into consideration is the fact that Visa cards are the most popular bank card brand and therefore, the most widely available. Nearly all banks offer some form of Visa, whether it be debit or credit. Additionally, you will also be able to use such a card at the vast majority of online gambling websites, including online bingo rooms. There is hardly any gambling venue that can afford not to support this service and users are more than happy with the availability.
The best aspect of a Visa card is that deposits go through in just a few seconds. This certainly one of the best advantages that a Visa offers over other traditional banking options such as bank transfers or checks
Cons of Using Visa to Play Bingo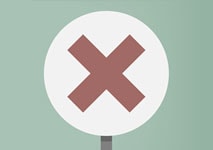 Although Visa is a great payment solution by all measures it is still not perfect and there are certain aspects that may not satisfy you. To begin with, the withdrawal process via Visa is no doubt on the slower side. An average Visa withdrawal takes on average between 2 and 5 business days to clear and that is only after the request is confirmed by the website's staff, which by itself can take up to 2 business days. In any event, you will have to wait at minimum 3 working days before you can receive your funds. Compared to other payment services, this is incredibly slow. Electronic wallets, often referred to as eWallets, can process a withdrawal within hours after being confirmed by the bingo staff.
Furthermore, when you pay via Visa or other credit cards for that matter, you have to enter your full card information at the 'Cashier' page. Doubtless, many players may be apprehensive about submitting all of their card data to a website, fearing potential security risks. Granted, there is nothing you can do to avoid this. There are other services that serve as a man-in-the-middle and protect your identity from the bingo website to a certain extent, but those require additional setup.
Using a Visa card, you can register at your bingo website of choice, enter your card information and start playing within the time frame of a few minutes. It is quick, convenient and reliable.
Visa Used By Bingo Players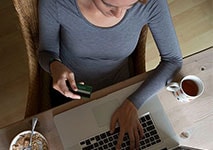 Visa is certainly a popular payment method in today's gambling market and it is used by a large portion of the bingo community. This group includes casual players, mid-rollers, and high-rollers. Unlike many other payment services, Visa is accessible to a wide user base and actually utilizing it is hassle-free and easy to do. For example, casual players can always rely on the fact that their deposits will go through without a hitch, without paying a dime. This means that the service will not eat up their comparatively small deposits by implementing fees or charging commissions. Additionally, the deposit limits are always in line with the games they play and can easily fit their betting habits.
Mid- and high-rollers can be sure that the money they deposit will always make its way to their bingo bankrolls. In fact, Visa is one of the best ways to deposit large sums of cash, since most websites only allow large deposits via bank card or bank transfer. Furthermore, the security of the service means that such players need to worry about their bankrolls becoming compromised.
Overall, Visa is suitable for every kind of player, regardless of their betting habits or the size of their deposit. Typically, banks have lower transaction limits than the gambling websites' maximums so that may be something you wish to discuss with your bank if you want to deposit large sums.
Visa Taxes, Deposit and Withdrawal Time and How They Affect Bingo Profit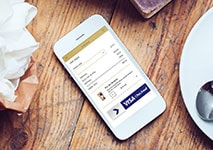 Visa is one of the most efficient payment methods available to the online gambling community, bingo players included. What we mean by this is that this is one of your best options when it comes to making payments to bingo websites. Deposits made via a Visa are processed instantly and you have immediate access to your money. Withdrawals, on the other hand, can take up to several days to clear, usually within the 2 to 5 business-days range.
Furthermore, any transaction that you make will be completely free of charge, as far as the Visa service is concerned. Of course, this will only affect your bottom line in a positive way, since you will get to keep all of your winnings from bingo without having to pay any fees for the transfer.
While the withdrawal times are not the fastest out there, the fact that you will not have to pay for them makes it worth your while.
Conclusion
When all is said and done, Visa is doubtlessly one of the best ways to fund your bingo gaming on the Internet. While there are multiple card brands supported by online bingo rooms, none enjoy the level of integration that Visa does. For example, many of them are only available for deposits, with withdrawals being impossible.
Furthermore, the service is completely free and deposits go through in a manner of seconds. Acquiring a Visa card is easy and convenient, given that every bank offers them nowadays, and every gambling website accepts payment via them. Therefore, if you are undecided what payment method to use for bingo, Visa is a safe bet.