iDeal Gambling
iDeal is an online banking payment method, suitable for gamblers with Dutch bank accounts in the Netherlands. It plays the role of a mediator between the casino's and a player's bank, making payments in a large number of casinos quick and easy.
What makes it so convenient is the fact it does not require any registrations or that you open an account. All you need to have is an account in one of the banks, which can be used with iDeal. Deposits last no more than a few minutes and cost nothing.
However, iDeal surely has its particular advantages and disadvantages, so have a look at them and decide for yourself.
Pros of Using iDeal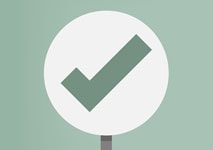 It would be a good start to mention here, that the popularity of iDeal is rising, so there is an increasing number of online casinos that accept it as a payment method, as well. Thus, you have a growing list of online casinos with iDeal from which you can choose.
One of the major advantages of using iDeal as your payment method is that it does not require a registration. It takes out money directly from your bank account. So, basically, your deposits are anonymous.
This way, gamblers who feel uneasy sharing personal information and revealing bank account details are not obliged to do so. However, this does not change the fact that all the transactions are carried out with the same safety measures and standards as a normal bank operation.
Another good aspect of iDeal is that it provides its customers with a mobile application they can download. Many online casinos have their own mobile version too. This way you can still enjoy your favorite games even while you are far from your computer, keeping banking simple, as well.
Even though iDeal is a payment method for residents of the Netherlands only, they can use it in all countries, members of the European Union. So, if one is traveling to one of these destinations, iDeal is still an option.
You will be pleased to learn that iDeal guarantees you free and instant transactions. Your money is taken out from your bank account the moment you make the deposit. The whole process itself lasts no more than a few minutes.
If you are worried that you may spend more than intended and prefer prepaid options, iDeal can be quite convenient here, too. With it, you can fund any e-wallets, vouchers and pre-paid cards easy, fast and for free.
Cons of Using iDeal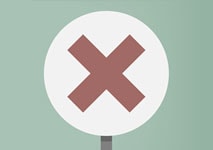 However good iDeal may be, there are still some disadvantages it has, that simply have to be noted here.
The biggest drawback of iDeal is that it is available only to the residents of the Netherlands, who have an account in a Dutch bank. The ones with which iDeal works are: bunq, ABN AMRO, Knab, Rabobank, SNS Bank, Van Lanschot, ASN Bank, ING, Moneyou, RegioBank and Triodos Bank.
Also, the only available currency is EUR. This is a major disadvantage of iDeal, as gamblers may have to pay some extra money whenever they make a deposit in a currency, other than this.
You can still use iDeal everywhere in Europe, but it is necessary for you to be a resident of the Netherlands. So, players from other countries should find an alternative payment method for their banking.
In addition, what may seem quite inconvenient for some gamblers is the "Two-Factor Authentication" they have to make before their payment is processed completely. After they have chosen to pay with iDeal, selected their bank from the list and inserted the sum, the deposit is instant.
However, having completed these actions, they have to sign in their bank account, because the bank will send them a code, active for a few minutes. They have to enter this code in their bank account in order to verify their identity before the finances are available in the casino account.
However, as it is an online platform for payments only, iDeal does not offer you the option to make withdrawals. This may feel quite inconvenient when playing in casinos where it is necessary to use one and the same method for your deposits and withdrawals. Here is the place to mention, that deposits with iDeal cannot be reversed.
All these operations take a few minutes but may seem as quite a hassle to some more busy players, who have no extra time to spend in doing this. If you have made your deposit through iDeal, you will most probably want to withdraw your money with the same payment method.
iDeal Used by Players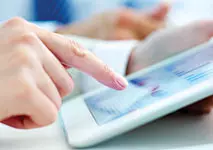 No matter whether you are already an experienced player, or still a novice, the proper management of your bankroll stays one of the most important things to take care of.
Some games happen so fast, that you can lose a lot of money within minutes. In order to prevent this from happening, one should consider very carefully the payment method they will use. This one is a great option for all players from the Netherlands, who do not feel like sharing personal information and bank account details.
In every casino, there are certain deposit limits, depending on the method you are using and the game you want to play. Limits for iDeal vary quite a lot. Usually, the minimum amount is between $10 and $20, but and the maximum may be from $1 000 to $5 000 per transaction, depending on the casino, of course.
There are casinos with no deposit limits, there are casinos with daily deposit limits and casinos with deposit limits per transaction. So, before choosing where you will play, make sure you are aware of these and they meet your needs.
For casual players, iDeal is the perfect banking option. These players do not tend to bet much, so even if there is a limit, it will not affect their game in any way.
Mid-rollers may take advantage of iDeal, too, as the sums they bet are still easy to cover, even if there are limits.
High-rollers, on the other hand, should make research on this before deciding where they will play. Not all casinos are prepared to meet their financial needs, thus the limits will not let them play at their best.
For some table games, for example, there are table limits for the different kinds of players, so you could check out these, too, if you are keen on this type of games and compare them to the ones iDeal has in the particular casino you have chosen.
iDeal Fees And Deposit Time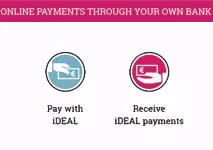 What will appeal to many players who are considering the option to use iDeal as their payment method is the lack of any transaction fees from the casino they have decided to play in.
Keep in mind, though, that you may be still charged, as there may be fees, depending on the bank you are using. These can be checked in the Terms and Conditions section of your bank.
As far as deposit time is concerned, all your transactions are instant. The transfer is completed within minutes. The only procedure that actually takes any time at all is entering the authentication code after you have received it.
As the only supported by iDeal currency is EUR, you will have to pay conversion fees any time you need a transfer in a currency, other than that. The fees are based on the Daily Exchange Rate.
Conclusion
For all gamblers who have an account in a Dutch bank, iDeal is a payment method with a number of benefits. Your transfers take minutes, cost you nothing and you do not reveal any personal information while doing so. You can play safe and enjoy your favorite games even while on the go, keeping your banking easy, too, with the iDeal mobile application.
You can use iDeal anywhere in Europe, as far as you are a resident of the Netherlands and have an account in a bank using EUR. The Two-Factor Authentication guarantees you safety of transactions, so leave your worries behind, as far as this aspect of iDeal is concerned. What you really need to check twice is whether the casino you have chosen has limits for iDeal and what they are.