Echeck Citadel Gambling
Citadel is a privately owned company based in London, the UK. Citadel is a well-established funding option used by many online gambling sites. It is very easy to use, highly secure and features an around-the-clock customer support system. Launched in 2000, Citadel boasts over $1 billion worth of transactions processed each year.
Based on online banking, this method gives casino players a chance to fund their accounts fully anonymously using eChecks, where the funds are credited directly from their checking accounts.
How Citadel eCheck is Used by Online Gamblers?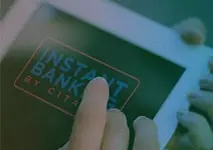 In order to process a casino deposit via eCheck with Citadel, players must set up a checking account with a bank that supports the service and is associated with Citadel. Citadel works with more than 300 banking institutions in 20 countries around the world. These include the UK, Australia, Canada, Germany, Italy, Spain, Portugal, Sweden, Norway, Finland, Greece, Switzerland, the Netherlands, Denmark, Ireland, New Zealand, Romania, the Czech Republic, Japan, Mexico, Brazil, South Africa, Hungary, Slovenia, Slovenia, Russia, the United States, and Ukraine. The method also supports the local currencies of all countries it is available in, including AUD, CAD, USD, GBP, SEK, DKK, JPY, NZD, NOK, ZAR, RUB, BRL, CHF, MXN, and EUR.
The main function of Citadel is that of a mediator between customers, or in this case casino players, and the supported banking institution they have opened a checking account at. If you have no checking account, there is no need to feel intimidated about setting up one – the process is quite simple and quick and you can do it either in person at the bank or online.
Your bank will require you to provide some of your personal and financial data, though, such as your social security number, date of birth, name, home address, email, and phone number for contact. There are several things to bear in consideration, like for example the type of checking account you are setting up. Remember there are different types and some would have high minimum balance requirements which, if not met, will cause you to incur hefty maintenance fees.
Many Citadel-associated banks would support eChecks directly through their online banking platforms. Once you set up a checking account at a Citadel-associated bank, Citadel's platform will serve as a bridge between you and your bank. When selected in the casino's cashier, Citadel will redirect you to your bank's page where you must log into your online banking account and select either "eCheck" or "checking account" from the drop-down menu.
Then you enter the online casino's routing number, which consists of 9 digits in most cases, along with your checking account's number. Sometimes you may also be required to input the number of the check itself. Make certain all the information is correctly filled in – otherwise the eCheck will bounce which may cost you a little extra. When you send the eCheck to the casino, you will be sent a confirmation number. Be sure to save it just in case the casino does not receive your deposit. The chances of this happening are almost nil but still.
Pros of Using Citadel eCheck for Online Gambling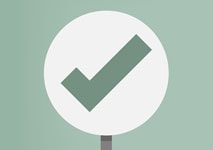 There are various advantages of using Citadel's platform to connect with your checking account and make casino deposits via eChecks. Speed is important to online gamblers as they usually would like to start playing as soon as they feel like it. Citadel's platform makes instant depositing possible – there is no need to wait around to play since your casino balance is credited with the deposited amount right away.
There is no need to register with Citadel, either, which is not the case for casino players who use e-wallets like Skrill, ecoPayz, Neteller, or PayPal where one is required not only to sign up but to undergo verification as well in order to lift the restrictions on transfers' limits.
Some players hate the idea of disclosing their personal or banking information to the online casinos they gamble at. Citadel is a great option for this particular group of gamblers, because it eliminates the need for sharing your sensitive banking data with the gambling operators. One is practically redirected to their bank's online banking page so the number of the checking account is shared only with one's bank.
This leads us to the next advantage of depositing with Citadel – security. It is only logical the method is safe to use considering the level of anonymity it provides casino players with. The transfer is practically conducted via your own bank's online banking platform, with Citadel simply serving as the middle-man. Both Citadel and accredited online casinos would protect your payments with encryptions and firewalls.
Sending eChecks through Citadel would appeal to the tastes of high rollers since casinos normally allow for higher deposit limits when this method is used.
Cons of Using Citadel eCheck for Online Gambling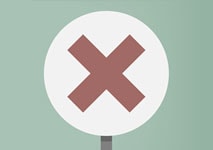 As good as it sounds, using Citadel for eChecking is not without its faults. There are several downsides of the method when used for gambling purposes on the web, starting with the fact it is may be unavailable for withdrawals of one's wins.
Citadel used to offer an e-wallet service under the name myCitadel which was an option for withdrawing players at some casinos but unfortunately the service was recently discontinued. This is a major setback since players who deposit with eChecks using Citadel as a mediator will have to seek alternative methods to collect their casino winnings.
Not only is this inconvenient but some online casinos are in the habit of automatically returning withdrawals via bank transfers when players have deposited through third-party online banking platforms like Citadel. There is an unwritten rule which stipulates bank transfers are among the slowest ways to cash out from an online casino ever, sometimes requiring up to 10 business days.
If the support staff of your casino confirms Citadel is a viable withdrawal option, you should not expect an immediate transfer, though. Once the withdrawal has been approved by the casino's financial department (usually within 24 to 48 hours), the money will be credited to your checking account within 3 days, counting from the time the gambling operator has requested the transfer. The exact timeframe depends on your country of residence and your bank.
Fees may be another issue with some players. While online casinos do not charge you extra for using Citadel to deposit from your checking account, you may end up paying additionally if you are not careful enough. Some types of checking accounts have minimum balance requirements which, if not met, may cause the bank to charge you with a percentage which usually amounts to 5% or so.
Other than that sending an eCheck from your checking account is actually quite easy on one's budget. Additional charges may be in place if the sum you attempt to deposit is actually higher than the amount you have available in your checking account. This, too, depends on the bank associated with the payment platform Citadel but if the check bounces, there is a high likelihood of players paying additionally.
Lastly, not all casino players may be able to use this payment method. Citadel may be available in 23 countries but this pales in comparison with other widespread casino banking options like Neteller and PayPal which can be used by gamblers from 200 or so different countries.
Citadel eChecking Fees and Processing Timeframes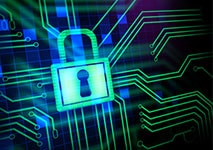 We already explained paying through one's checking account with Citadel poses as a rather budget-friendly alternative for casino players since Citadel transfers transactions at no extra costs. The same cannot be said about banks, however – they might choose to impose a small fee when one deposits via eCheck.
We are talking about symbolic amounts of money only that rarely exceed $1.50, which we believe is a fee most online gamblers can live with. Then again, if your checking account is connected to a debit card and you decide to use said card to cash out the winnings at an ATM that is not operated by your own bank, this may also cost you a dollar or two.
Other than that, Citadel itself does not charge its customers, casino players included, for using its instant-banking platform for processing eCheck payments from their checking accounts. However, this all depends on the bank whose online banking services you have signed up for. Players who are smart enough to set up free checking accounts (if one such service is offered by their bank) will not have to deal with minimum balance maintenance fees, either. It is essential to first ensure your checking account's balance is sufficient for the transaction to clear. If not, the check will bounce which potentially can translate into more charges for you.
As previously mentioned, the casino deposits with Citadel are normally carried out immediately. Withdrawals, if supported by the casino, are slower taking up to 3 days after the money has cleared from your casino account's balance.
On very rare occasions, some gambling operators may take up to 72 hours to assess and approve your withdrawal which extends the waiting time to a total of 6 days.
Conclusion
There are a great many sportsbooks, online casinos and poker sites accepting Citadel payments and withdrawals so locating a place to gamble on the web using this method is not hard to do. The method is a viable alternative for all players insisting on keeping their online gambling activities low-key since their checking accounts' information remains a well-kept secret between them and their bank with the help of Citadel.
To wrap it up, the method is very affordable, highly secure, easy-to-use, and time-efficient so if you consider switching to another casino banking solution, do not hesitate to give Citadel a try, i.e. if you hold a checking account at one of the 300 banking institutions that work with this payment platform.