Bank Transfer Bingo
One of the earliest and traditional payment options on bingo sites is to use a bank transfer. This method involves transferring funds directly from your bank account into your bingo account. There are no third party e-wallets or online payment options involved.
This method involves you giving out your bank account number and other details but since it needs authorization from your for a transaction, there really is no threat of any information theft. As far as security is concerned, this is probably the best method there is. So how exactly do you play bingo on the internet with money in the bank? Read on to find out more.
Pros of Using Bank Transfer to Play Bingo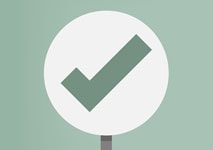 The first step is to transfer money into your bingo account so you can start playing. For this, select that the bank transfer is your preferred method and provide all the necessary details. Here, you may have to talk it out with your bank that you will need a transfer. Usually, banks charge you a service charge when they transfer money into the bingo account. This process takes about 1-2 days because the bank has to process everything.
When you have won on your bingo site, you can transfer the funds back to the bank. Again, provide the bank details and specify the amount that you wish to withdraw. This process takes about 2-3 business days depending on the bingo site and the bank as well. There is no charge on the bank's side for the withdrawals but the bingo site might have a policy to charge withdrawals; best check beforehand. Despite taking longer, this method is still preferred as there are very few surcharges.
Moreover, it is perfectly safe and the transactions happen only after your authorization. Depending on the bingo site, the banks accepted vary. However, note that United States residents cannot play bingo on sites outside the US using the bank transfer facility as there are laws that govern the entire process and restrict overseas payments.
Cons of Using Bank Transfer to Play Bingo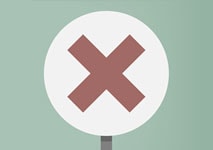 Of course, using Bank Transfers is not all fun and games, with certain significant cons that will impact your experience. One of the worst aspects of Bank Transfers are the incredibly long processing times, at least, when compared to other payment services. A single Bank Transfer can take anywhere between 2 and 7 business days to process, with the wait time never being certain. Other payment methods, such as eWallets, can have your withdrawal or deposit processed within mere seconds of confirming the transaction. Moreover, other payment methods allow you to make transactions with a few simple clicks. Bank Transfers, on the other hand, have many more steps and they are not necessarily taken within the casino's interface. This makes Bank Transfer significantly more inaccessible and in some cases, a hassle to perform.
Furthermore, Bank Transfers can be expensive depending on the country that you live in. International Bank Transfers are notorious for being much more costly than other payment services. Granted, this would not be much of an issue if you were transacting large sums of money, but if the cost of the transfer equals a significant percentage of the of the whole total, then you might wish to consider another payment method.
Something else that you should also be aware of is that not all bingo websites accept Bank Transfers as a valid deposit method. While many would offer withdrawals via this service, fewer will allow you to fund your bankroll in this manner.
Unlike the likes of Visa and MasterCard, which are accepted universally, Bank Transfers are not on the priority list for deposit methods at online bingo websites.
Bank Transfer Used by Bingo Players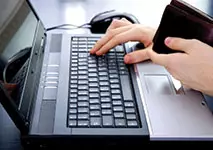 Granted, Bank Transfers are used by a significant portion of the bingo player base and there is certainly some merit to them. However, they do no suit each player type the same and certain users will gain more value from this payment method than others.
Casual players are the one type that is likely better off using a different payment solution. With the long wait times and the possible transaction fees, Bank Transfers may be a commitment most casual player may want to avoid. The casual player wants to simply log in, deposit a small amount and play it as soon as possible, something that a Bank Transfer may not be able to offer.
Mid-rollers and high-rollers, on the other hand, will have a much better time using Bank Transfers for their bingo games. Considering that they deposit larger sums than casual players, these two groups can better rely on Bank Transfers. Due to the larger deposits, one could easily justify the wait times and the potential fees that this payment method might incur.
Bank Transfer Taxes, Deposit and Withdrawal Time and How They Affect Bingo Profit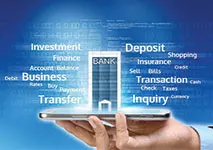 Bank Transfers are one of the most diverse payment methods out there since it is not provided by one single entity. Rather, every bank out there provides its own terms and fees to make a transaction. As a result, we cannot bring you any consistent information regarding Bank Transfers. In terms of fees, Bank Transfers can be completely free or quite expensive, at least when compared to other payment services. Of course, this is only true for making a deposit. Withdrawals via Bank Transfer are completely free on the user's side of things and will not affect your bottom line.
Where processing times are concerned, Bank Transfers also vary wildly in the amount of time it takes for a transaction to clear. There are many factors that contribute to this, with banking platforms and jurisdictions among others.
It can take anywhere between 2 and 7 business days for a Bank Transfer to clear, regardless of whether it is a deposit or a withdrawal.
Conclusion
Overall, Bank Transfers can be a potentially great payment method if it suits your needs. This payment method is not consistent as each bank provides its own unique service. The fees for a transaction can vary differently between the individual banks, as will the transaction processing times.
All in all, you should only use Bank Transfer if the payment can be processed in a timely manner and the fees are not too high. If that is not the case, then we recommend that you look into a different payment service, as you would have a much better experience.