PayPal Gambling
PayPal is by far the world's most well known online payment system. It is free to sign up for PayPal and it is highly secure. You can make deposits to your casino account, sports betting or poker site without having to reveal your credit card or banking information. PayPal allows you to send money to anyone in the world, provided that they have a working email account. The service has been around since the latter part of the 1990s and it is used by people all over the world.
PayPal is quick and easy to use. It takes just a few seconds to fund your gambling account via the method and it is just as quick to withdraw your winnings back to your account. PayPal remains one of the most preferred payment services as it is very secure, safe, and accepts over twenty of the world currencies.
In order to gamble with PayPal, you will should create an account. When doing so, you will need to link your bank account, credit or debit card to it. You can then deposit money directly into your PayPal account using your bank account or debit/credit card. You are now free to deposit money into any casino, sports betting or poker site that accepts payments via PayPal. When you have picked a gaming website that perfectly suits your preferences and personal demands, you should head to the cashier page and select PayPal as your payment service of choice. Then, you should simply enter the amount you wish to deposit and to click on submit. Your money will be available instantly upon the completion of your deposit.
You are also enabled to take your winnings from the sports betting, casino or poker site you have used and set it into your PayPal account. You are then allowed to withdraw the money from your PayPal account to your bank account or to transfer them to your credit or debit card balance. This process takes anywhere from between 3 to 7 business days to complete and it is free of charge. Make sure that you have your bank account registered at PayPal so that you can make these transfers. Unverified PayPal account holders cannot withdraw more than $500 per month from their PayPal balance. This limit can be sidestepped by authenticating your identity.
Pros of Using PayPal for Gambling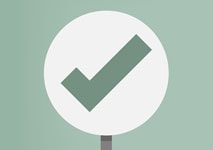 PayPal is undoubtedly one of the best payment methods gamblers are presented with. The service is preferred by a large number of the interactive players due to the fact that it allows them to transfer their funds quickly, which is one of the most important criteria for players as most of them want to get access to their funds as quickly as possible. With PayPal, you will not have to wait long when you wish to enjoy a few rounds of roulette or to give your preferred slot title a try, as your funds will be credited to your account in a matter of a few seconds. You simply need to provide the required information, to log in your PayPal account, and to confirm the payment.
One more of PayPal's perks is that you can fully trust them. You should keep in mind that every transaction that is wrapped up via PayPal is monitored in order to ensure that you will not become a subject to frauds or to an identity theft. In addition to this, a next-level encryption technology is utilized in order to guard all transactions that are executed using the service. Your security is further guaranteed as gamblers are not required to disclose any of their personal and banking information when making a deposit to the preferred gaming website simply because they can wrap up the transaction by using solely their email address and password for their PayPal account.
What makes PayPal even more appealing to gambling enthusiasts is that the fees that are associated with the service are minimal. In essence, PayPal remains one of the most low-cost payment services available out there. The reason for this is that, for the most part, the gambling websites will not charge any fees when you wish to make a deposit or to retrieve your winnings using the method.
Perhaps, one of the major assets of the service remains that its transfer limits are wider than the limits of some of the other such services available out there which will definitely be good enough for players who prefer placing their bets over the Internet.
Unlike some of the other providers of payment services, PayPal has presented its users with a mobile app. It will allow them to send and receive money quickly and easily and to keep track of all the payments they have made, irrespective of the location.
Cons of Using PayPal for Gambling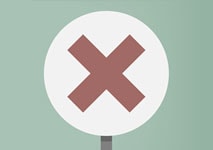 Even though the payment service has some invaluable assets, PayPal still has several drawbacks that are worth mentioning. In the first place, we should note the fact that PayPal is not that widely accepted by gaming websites which can make it slightly harder to come upon a gambling website that has added PayPal to the list of the supported payment methods.
Some users are also not pleased with the idea that PayPal plays the role of a middleman in the transactions which can prolong the time frames within which you will get your funds. Many gambling enthusiasts are not comfortable with the fact that when they wish to make a deposit to the gaming website they have picked or when they want to initiate a withdrawal, in both cases, they should go through PayPal, which some of you may consider slightly burdensome.
Even though the company vets the gaming websites that offer the service, you can never be sure whether the gambling operator you have chosen is reliable and trustworthy. They may comply with certain laws and regulations, but this does not mean that they are credible.
The fact that the gaming website offers PayPal does not serve as a sufficient proof that it is worth your while.
PayPal Used by Gamblers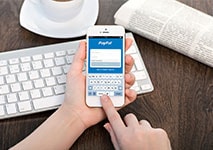 As it was previously stated, PayPal is one of the most well-liked payment solutions available out there due to the fact that it is extremely manageable, meaning that you are highly unlikely to encounter any troubles when utilizing it. What is more, the service will also allow you to make payments over the Internet in no time and free of charge which definitely makes it brag-worthy.
What makes PayPal even more appealing is that it allows interactive players to transfer both higher amounts as well as some small amounts, which makes it suitable for all types of players. If you are a gambling enthusiast who does not wish to risk too much of your funds, you need to know that most of the gaming websites will give you the opportunity to make a deposit of at least $10 which perfectly fits in PayPal's transfer limits. This makes the service the perfect alternative for both casual players as well as for mid-rollers who are less inclined to transfer higher amounts of money to the preferred gaming website.
Of course, this does not mean that the service is not suitable for high-rollers as well. In essence, many such players prefer using the payment method as it allows them to transfer larger amounts of money to the balance of their gaming account.
PayPal Fees and Limits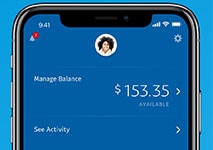 If you have decided to make use of the payment service, you should know that opening a PayPal account will not cost you a dime. What is more, you are also not required to pay any additional fees when you wish to transfer your funds from your PayPal account to your bank account. If you have decided to use your credit card to make a payment, however, you will be the one who should pay the fee. You should also pay a fee when receiving payments from outside the country or the region you reside in.
Gamblers should know that if their account is verified, they will have the opportunity to send up to $60,000. Still, interactive players should keep in mind that the ceiling per a single transaction is $10,000, but this amount may range, depending on the currency you are using. It is also worth mentioning that deposits via the service are almost instantaneous, which means that you can start wagering forthwith. When it comes to transferring money to your bank account, you will need to wait at least one business day to get your funds. When you wish to withdraw your funds from your PayPal account to your bank account, you will need to wait for between 2 to 5 business days.
The service is available in more than 200 countries and territories and supports more than 25 different currencies which makes it accessible to a large number of gambling enthusiasts.
Conclusion
To sum up, we will say that PayPal is one of the leading providers of payment solutions available out there. As such, it allows gambling enthusiasts to transfer their funds with the peace of mind that their banking and personal information is heavily protected which is definitely of paramount importance.
Not to mention the fact that your funds will be transferred to the balance of your gaming account in no time which further adds to PayPal's merits. The wide transfer limits make the service the perfect option, especially if you want to use it for gambling purposes.