MasterCard Bingo
MasterCard is a popular credit card that is accepted at millions of stores worldwide and in the recent years, across thousands of websites and stores on the Internet. It has been described several times as "the Gold standard" of payment methods among certain online gambling circles and the payment method is absolutely enjoying great popularity.
MasterCard is quite influential in the industry and many bingo websites support it, up to the point where it is one of the most prefered payment methods for many players on the Internet. In this article, we will explore how you can use MasterCard for the purposes of playing bingo.
Pros of Using MasterCard to Play Bingo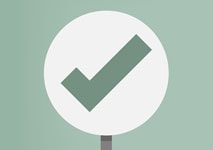 To make a payment on the internet, just enter your MasterCard number, approve of the transaction from your bank's credit card account and you are done! MasterCard takes great care of its customers and ensures that all online transactions are carefully encrypted to prevent any theft of credit card information.
The great proliferation of MasterCard has hit even bingo sites and players prefer it to a lot of other payment options due to its convenience. What does MasterCard have that other payment methods like e-wallets do not? The answer to that is time and efficiency. With just a click of a button, you can deposit the money into your bingo account and start playing. When compared to this, e-wallets take a while to process the money as it has to come from a bank account that is linked to the e-wallet. In addition to the time factor, there are several advantages to using MasterCard. A lot of bingo sites, and sometimes the issuing bank itself offer bonuses and gifts to MasterCard users.
Cons of Using MasterCard to Play Bingo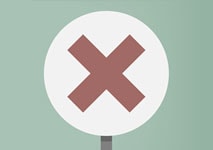 Using MasterCard is not the perfect solution, though there really is not one to be had. For all the good things going for this service, there are some negatives that will also impact your experience. For starters, MasterCard is notorious for refusing to process withdrawals from online gambling websites and thus, many users have had to resort to alternative means of cashing in their winnings.
Therefore, you have to find another option to withdraw your money or rely on the bingo site itself. A lot of the bingo sites offer either wire transfer or issue a check whenever you want to withdraw. MasterCard is available all over the world but American banks that issue it do not allow the card to be used for online playing.
Furthermore, even if your bingo website is capable of offering withdrawals via MasterCard, those would still take a good amount of time to clear. A typical credit card withdrawal requires between 2 and 5 business days on average to process. That is quite slower than other payment methods, such as eWallet that can process a withdrawal in a few short hours after it is confirmed by the gambling website. When you also take into account that the staff also have to review each withdrawal request by hand, a procedure that can take up to 2 business days, then you will have to wait even more to receive your money.
Whether or not, you could use MasterCard to withdraw your bingo balance will depend entirely on your website of choice.
MasterCard Used by Bingo Players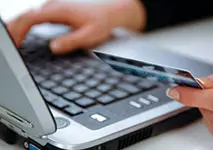 MasterCard, much like most other credit cards, is a versatile and adaptable payment method. It is suitable for every type of player there is and this is one of the reasons why it has become so popular with the gambling community. Casual players will be able to make great use of this service, seeing as how it is one of the cheapest out there and allows for instant transactions. The deposit limits will certainly be in line with the sums that they wish to transact and the price of admission for a bingo room can be met several times over. As a result, casual players will be able to purchase multiple tickets to a bingo room using a single MasterCard deposit.
Mid- and high-rollers are also treated in a similar manner. MasterCard deposit limits are usually quite wide and will allow ever the most serious of gamblers to fund their bingo bankroll to their satisfaction. The lack of commission also makes the service appealing, since they will not lose any money in the process.
Overall, MasterCard is the perfect payment solution for just about every player type and it can satisfy even the pickiest of gamblers.
MasterCard Taxes, Deposit and Withdrawal Times and How They Affect Bingo Profit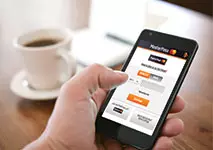 As we have mentioned above, MasterCard is as efficient as they come. This payment method allows you to make instant deposits, with the transaction clearing as soon as you confirm it. All you have to do is enter your credit card details, the sum you would like to deposit and confirm the transfer. Withdrawals requests are also made with the same ease and after a few clicks, your request will be accepted for review.
Transactions made via MasterCard will not cost you a thing as far as the service is concerned. Certain gambling websites may charge commission, however, but this practice is slowly, but surely dying out. Therefore, you may use MasterCard freely without the need to worry about your bottom line.
Not only is MasterCard is convenient to use, but it also comes free of charge, for the most part.
Conclusion
Overall, MasterCard is one of your best options when it comes to depositing to online bingo websites. This payment method is not only universally accepted, but also highly convenient and easy to use. Furthermore, it will allow you to conduct instant deposits at any bingo website.
You will also have the opportunity to cash in your winnings, either via credit card or via bank transfer. What you should take from this guide, is that MasterCard is a great payment method and you cannot go wrong with it.