Paypal Bingo
PayPal is a name synonymous with e-wallets and internet banking. Its flexibility and strong customer base have led it to become an integral part of online bingo as well. Headquartered in the Golden State, the US, PayPal was founded in 1998 and is a payment option for 200 million active users from over 200 countries, enabling them to make payments in 25 currencies.
Many bingo sites have begun accepting PayPal as a payment method and this is great news because of the convenience PayPal offers to players. It can be used for both depositing money into one's bingo account as well as for withdrawals when you have won enough. Using PayPal's e-wallet platform for the purpose of playing online bingo largely comes at no cost for the players since most online bingo providers carry out the transactions with this method free of charge.
If you play bingo and are interested in enjoying secure and free money transfers to and from your online bingo balance, take heed of this article to learn all about how the method is used and what its positives and negatives are.
How Bingo Players can Use PayPal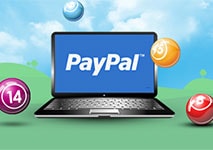 In essence, PayPal allows bingo players to create virtual wallets to store their bingo bankroll in, deposit money into their bingo balance, and cash out when the profits from the winning bingo tickets start pouring in. With an eye to depositing via PayPal, bingo fans should start by signing up for the e-wallet service.
The registration procedure entails entering some of your personal information and then transferring some money into your newly created PayPal account. This is achievable by linking the PayPal wallet to a credit or a debit card but if you do not own one, you can connect your PayPal account to your personal bank account. The payment platform works with several commonly spread card brands, including Visa, American Express, Mastercard, and Discover.
When you use a credit card to do this, the process is instantaneous but banks may take some time to process the entire transaction. In addition, they usually require your authorization and may even charge a service fee. While we are on the subject of cards, bingo players must undergo a verification procedure since PayPal would initially impose deposit and withdrawal limits on unauthenticated accounts. To verify the card linked to your PayPal wallet, you must provide its number and expiry date. If a credit card is used, inputting its CVV or CSC number is also necessary. You can find it at the back of the card next to the signature box.
PayPal would then charge the card with the sum of $1.50 or the equivalent in the used currency to ensure the card really belongs to you. You will be refunded by PayPal within a day. To confirm you are the rightful card owner, you must fill in the 4-digit security code that appears next to this transaction in your card history the next time you log into your PayPal wallet.
To fund your bingo account, just select PayPal as your desired payment option in the bingo room's banking page, follow the instructions there, and confirm the money transfer. You will be able to purchase your tickets immediately and enjoy yourself in the company of fellow bingo fans. If you happen to have all the numbers on your ticket called, you are in for a nice prize, which you can then transfer back into your PayPal balance by the same process.
Bingo tickets are not all that costly to purchase, with prices starting at $0.01 only on most bingo sites. However, many bingo fans attempt to play strategically by purchasing as many tickets as the bingo room allows per respective game as this ups their odds of forming the winning patterns before fellow players do. Still, there are restrictions on the number of tickets each player is permitted to purchase. By means of example, some bingo platforms, like the one operated by 888bingo, allow their players to purchase up to 96 tickets per game but even so, the cost would still amount to the meager $0.96 per game.
The minimum deposit amounts for PayPal at most online bingo rooms start at $5 and rarely exceeds $20. The maximum deposit you can carry out via PayPal is dependent on the bingo room you play at but PayPal itself would enable you to deposit as much as $10,000 per single transaction. As far as maximum withdrawals go, this also varies from one bingo site to another.
If you happen to win a huge jackpot with a full house, you may want to withdraw the entire amount but this will prove impossible with PayPal if you have not verified your e-wallet account. Unverified PayPal accounts have their withdrawal limits restricted to $500 for the month. Once these restrictions are removed, bingo players will be able to make maximum withdrawals per transfer of $5,000 and often even more, depending on the limits their respective bingo operator has set.
Pros of Using PayPal to Play Bingo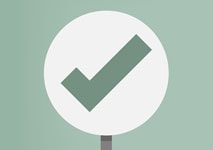 PayPal would not fare so well with online bingo players had it not been for the numerous advantages it provides them with. Firstly, PayPal is considered one of the safest ways to fund your bingo account. You can initiate your bingo transactions anonymously, without the bingo room gaining access to your card or bank account details. The only information you need to input when initiating a bingo deposit is the email you have registered for PayPal with.
You are literally seconds away from starting your bingo adventure since PayPal transfers the deposited amount to your balance in a jiffy. The method also supports withdrawals and is generally considered more time-efficient when compared to other bingo banking options like cards or bank transfers.
PayPal is quite easy on bingo players' budget. As a general rule, online bingo providers are not in the habit of charging their patrons neither on deposits nor on withdrawals. The method's very straightforwardness can also be interpreted as a major plus – you can deposit and withdraw with zero hassles using only your email and PayPal password. Some bingo rooms will also award exclusive bingo bonuses to PayPal depositors.
There is also a PayPal mobile app (optimized for iOS and Android), which you can use to track all your bingo transactions. The app will notify you via text messages whenever money transfers have been processed to your PayPal account.
Cons of Using PayPal to Play Bingo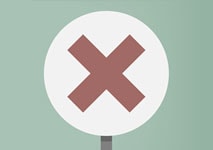 As good as it is, PayPal is not faultless when used for online bingo playing purposes. Some bingo players who have grown used to depositing with more traditional methods, like cards, may find the registration and verification with PayPal a bit cumbersome. That being said, the process is not that big of a deal as it requires only several minutes of one's time.
Although payments to and from online bingo sites are mostly free of charge, players will face some fees when transferring the funds they have won from their PayPal balance to their card or bank account. Make sure you set up the PayPal account in the currency you intend to use in the online bingo room so that your payments are not subject to costly currency conversion.
PayPal may have become a more widely available option to bingo players in recent years but people from some markets will still be unable to use it. Such is the case with bingo fans who reside in the United States or Canada but have registered with foreign bingo operators regulated under the laws of other jurisdictions.
PayPal Fees and Processing Timeframes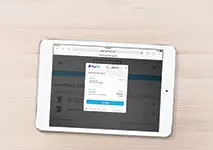 PayPal bingo sites would rarely, if at all, charge their customers for topping up their accounts or withdrawing their tickets' wins. Registering for a PayPal e-wallet also comes at no cost for players but the payment platform itself imposes some fees when one initiates cross-border transactions that are not entirely funded from the wallet's balance.
How much you pay also has to do with whether one initiates a domestic or a cross-border money transfer. If your bingo deposit is not drawn in full from the PayPal balance, you will have to pay a flat fee of 3.4% plus $0.30. When a cross-border payment is carried out, the exact amount you are charged with is based on which country the recipient, i.e. the bingo website, operates from. Make sure you set up both your online bingo and PayPal accounts in the currency of your own country. Otherwise, PayPal will deduct between 3% and 4% for currency conversion.
PayPal has become the preferred payment method for many bingo fans due to its time-efficiency. Deposits to your online bingo balance are completed in a flash. Withdrawals are slowed down by the bingo operators' processing times during which payments are verified to ensure the right bingo player is credited with the right amount of money.
Many of the most reputable bingo rooms would authenticate withdrawals within 48 hours. After the money is released from your casino balance, you will usually receive your bingo bounty within 2 to 3 business days. Yet, there are bingo operators that may send the money to your e-wallet balance immediately after the withdrawal has been verified.
There is also a PayPal mobile app (optimized for iOS and Android), which you can use to track all your bingo transactions. The app will notify you via text messages whenever money transfers have been processed to your PayPal account.
Conclusion
PayPal is probably the best e-wallet system out there and using it for your bingo needs is a great option. However, note that due to federal restrictions, US players are not allowed to use it for gambling over the internet. The same applies to those who bingo online from Canada.
Despite its few shortcomings, PayPal remains a viable alternative for all bingo fans who insist of using a fast, secure, and reasonably affordable banking solution when funding their bingo play on the web. The method is currently widespread enough, with availability in 202 countries and 25 currencies, which makes it the perfect option for the larger crowd of bingo players.