Entropay Bingo
There are several e-wallets out in the market and due to its unique approach, Entropay has certainly made its mark. It is different from conventional e-wallets. How? Well, read on! Entropay is supported by Visa and works as a virtual Visa card.
Though Visa and Entropay are available all over the world and are accepted at millions of online and regular merchants, note that United States residents cannot use Entropay to play bingo online thanks to the law that restricts gambling over the internet.
Pros of Using EntroPay to Play Bingo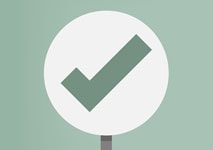 EntroPay virtual cards function in the same way as a plastic credit card but you can make purchases only on the internet with them. Moreover, they are linked to your Entropay account, which has to have a balance for you to use the Visa card, thereby making it prepaid. Moreover, you do not need a credit history check to apply for Entropay as it is a prepaid and you cannot go over the credit limit.
Since a lot of bingo sites do not allow withdrawals through the normal Visa card, because of various restrictions by the issuing banks, Entropay is the best option you have. You can link your Entropay account to a bank account or fund it with a regular credit card and then transfer the money into your bingo account and start playing.
When you have won enough, you just select Entropay as your payment option, provide the necessary details and the amount is transferred into your Entropay account, where you can do as you wish with it. The best option would be to save Entropay for online purchases as it is accepted wherever Visa card is. The other alternative is to transfer it back into your bank account, but note that this process costs approximately 2% of the money being transferred and takes around 3-5 business days to process.
Cons of Using EntroPay to Play Bingo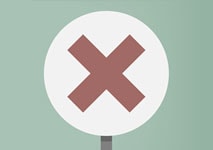 Something else that should also be taken into consideration is the negative side of using EntroPay for bingo. No service is the be-all, end-all of online payment methods and EntroPay is no exception.
EntroPay is certainly popular, but that does not mean that every gambling website supports this service. Many of the Bingo websites out there are known for accepting only the most widely available payment methods and EntroPay is not one of them. What this means is that while you will still be able to use your Visa and MasterCard prepaid virtual cards to deposit, you will not be able to benefit from the quick processing times when withdrawing via EntroPay Transfer. Instead, you will need to resort to a standard Visa withdrawal that can take anywhere between 2 and 5 business days to clear, significantly more than the few hours when dealing with EntroPay Transfer.
Additionally, the EntroPay service is also associated with certain fees that you will have to pay. Granted, these are nothing outlandish, they are presented in percentages – more specifically, 1% for funding your EntroPay account and 1% for making a transaction – with no outright cap on them.
The higher the sums that you choose to move, the more you will pay in fees. Over time these will pile up and you may find yourself spending more on fees than you normally would.
EntroPay used by Bingo Players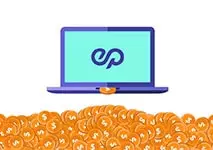 EntroPay is used by a wide range of Bingo players, each with their own different betting habits. While the service does enjoy a large user base, it is more useful to certain individuals than others. More specifically, casual players and mid-rollers are more likely to find EntroPay useful, due to the fact that they will pay less in fees for each transaction. High-rollers, on the other hand, will certainly feel the cost of the payments that they conduct. Aside from that, there is hardly any difference for those who use the service. All users benefit from the same aspects, such as instant deposits, timely withdrawals, high degrees of security and so on.
The service's limits will hardly affect your betting patterns, considering that bingo tickets are usually quite cheap to purchase. You will have no issue in buying up all of the tickets that you need for a particular room as long as your bankroll is able to support it.
EntroPay Taxes, Deposit and Withdrawal Time and How They Affect Game Profit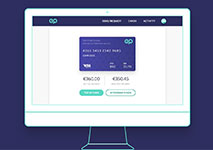 EntroPay does no come free, as we have covered above. There are certain fees that you have to pay whenever you use the service. For starters, an EntroPay account is free to open and set up. However, topping up your EntroPay balance via credit or debit card will cost you 1% of the total sum or more, depending on your location. Furthermore, making an EntroPay Transfer from a credit or debit card will cost you 1% of the total sum or more. But making a payment from your virtual Visa or MasterCard will be free of charge. Payments made via EntroPay,
Withdrawals made to your EntroPay balance will be completely free as far as the service is concerned, though some bingo websites might charge commission. If you wish to withdraw your EntroPay balance to your bank account, the transfer will cost you between €1.99 and €9.99.
EntroPay withdrawals are free in most cases when withdrawing from bingo websites to your EntroPay balance. This will not affect the bottom line of your winnings, but choosing to send the money to your bank account will set you back up to €9.99.
Conclusion
Overall, EntroPay can be a great way for you to fund your bingo bankroll. However, you should also take into account the sums that you might transact as each payment will be charged at least 1% in commission. However, the best aspect of the service is that you have two ways of making a deposit.
One is via the EntroPay Transfer and other via the prepaid virtual cards issued to you. This means that you will be able to make payments to just about any bingo website since most accept at least one of the two possible methods.