Neteller is a fairly popular online payment option and e-wallet that is reputed for its safety and efficiency. It has become a staple in the online gambling industry, with hundreds of websites supporting this payment method. With a Neteller account, you can register your credit card once and not be worried about entering your confidential information each time you want to make a payment.
Many of the bingo websites available to the general public support Neteller so you will have a wide range of options should you choose to use this service. In this article, we will cover all the important features of Neteller and give you some insight into how you can use it for the purposes of playing bingo.
Pros of Using Neteller to Play Bingo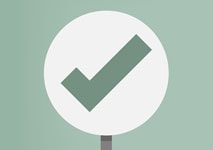 There are some very significant advantages of using Neteller over other payment services when it comes to making bingo transactions. For starters, the widespread support for this service makes it an instant favorite for bingo players. In fact, it is rated one of the best e-wallets on the Internet. This e-wallet is quite popular among bingo sites and you will be hard pressed to find one that doesn't accept it as a payment option for both withdrawals and deposits.
The security at Neteller is amazing and therefore you have no reason to worry about stolen credit card information. Additionally, payment can be made via Neteller with relative anonymity since the service does not reveal any of the banking information of the user. More specifically, only the user's Neteller ID will appear on the transaction details, so you need not worry about your sensitive information falling in the wrong hands.
Moreover, Neteller is relatively cheap to use when compared to the other services available to you. This means that you will not have to forfeit too much of your hard-earned winnings to pay for the transfers. With fees rarely going higher than 2%, you will certainly appreciate the low cost of the service.
Cons of Using Neteller to Play Bingo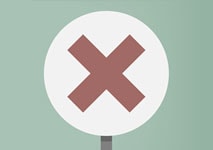 Neteller is one of the few online payment methods that does not suffer from too many problems. In fact, there are no significant detractors from using this service, which cannot be said for most others. There is very little that could pose a problem of any kind.
One of the few negative sides of Neteller is the unfortunate fact that Neteller is not available to users in the United States. While it accepts users from a wide array of jurisdictions, those residing in the US will have to find a different payment method to satisfy your needs.
Neteller is a solid service with a lot of great things about it. It is no wonder that it is one of the most popular payment solutions in the industry and that hundreds of bingo websites, sportsbooks and online casinos support it.
Neteller Used by Bingo Players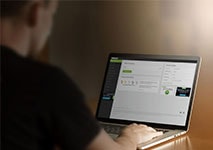 Neteller is one of the most versatile and functional payment services available on the Internet. It is suitable for just about everyone, with certain aspects of Neteller complementing different player types. Casual players will no doubt enjoy that the service does not charge exorbitant fees for every transaction, allowing them to keep the whole sum of their deposit. Mid- and high-rollers also benefit from the large deposit limits, which often go into the several thousand, and the increased security that allows them to keep their deposits safe from the wrong hands. Moreover, all players get to enjoy the instant deposits and the speedy withdrawals, which makes controlling one's bankroll a breeze.
In terms of the game's limits, bingo tickets rarely are expensive and every type of player will be able to purchase a bunch of them, regardless of the size of the deposit. All of this makes Neteller perfect for any bingo players everywhere and you should certainly consider it based on this alone.
Neteller Taxes, Deposit and Withdrawal Times and How They Affect Bingo Profit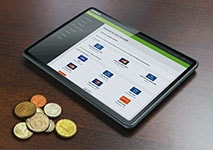 Depositing into Neteller is usually free save for the service charge that your bank might levy on you and the nominal 1.75% charge for using a credit card. Almost all deposits are instantaneous except international wire transfer which can take as much as 5 business days. The next aspect of playing bingo using Neteller is withdrawing funds. You can withdraw funds into your Neteller account from the bingo account very easily.
Just select Neteller, provide the necessary details and specify the amount that you wish to withdraw. Once the money is with Neteller you have a whole world of opportunities. You can spend it online or withdraw it to your bank account for a nominal charge. A unique option is to apply for a Net+ card, a prepaid credit card and use it as a regular credit card at stores, ATMs and the like.
Neteller is a very good option for your bingo needs, thanks to its convenience and safety. While it accepts registrations all over the world, note that United States residents are barred by law from playing online bingo.
Conclusion
When all is said and done, Neteller is just about the best that you do in terms of an online payment service for bingo. This service has all the right features and you will have a great experience using it. Deposits go through in a manner of seconds, while withdrawals are processed in no more than a few hours after being approved.
In terms of cost, Neteller is very efficient and you should have no problem on that front. The fact that every gambling website accepts this payment method certainly adds more to its value. Overall, we highly recommend that you consider Neteller when depositing to a bingo website.