Paysafecard is a convenient pre-paid card that can be purchased from millions of land-based and online merchants and is used over the Internet. It is a very popular method for online payments that is accepted by more than 2,700 online stores and locations across the UK and Europe. The card is simple to use and enables customers to safely wager on sports betting sites.
The service launched in Austria in 2000 and since then, it has expanded gradually to more than 40 countries. Offering enhanced security measures and almost complete anonymity, Paysafecard does not need registration – punters can make deposits by simply buying a prepaid card and using its 16-digit PIN code on the Banking page of the sportsbook. Paysafecard is available to sports betting fans in 46 countries, in 7 different languages and 26 national currencies.
Due to this extreme simplicity, great security and wide availability, Paysafecard revolutionized the world of online payments and today, you do not need a credit card or a bank account to pay over the web. All you need to do is to find an associated sales outlet, purchase a pre-paid ticket in your preferred denomination and then, use it online.
Advantages of Sportsbooks with Paysafecard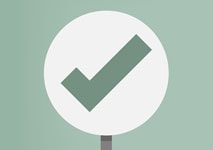 As mentioned above, Paysafecard is extremely easy to use and punters do not need to provide credit card details to any online merchant. No bank account or credit card is necessary in order to make payments with this prepaid method. This is an obvious advantage, which also suggests that users do not go through any credit checks or give any personal information when purchasing Paysafecard PINs. For most online users, being anonymous on the Internet and especially on betting sites is a huge benefit.
With Paysafecard, optimum levels of user privacy are maintained and security is guaranteed at all times. It is impossible for someone to get access to your personal or banking information. It is also extremely unlikely that someone could steal the money in your prepaid card unless they have access to the physical Paysafecard ticket you have purchased. In this regard, Paysafecard is like cash, but it is still important to follow several basic security tips. First, punters should never pass on the PINs by e-mail or on the phone and to only use them at authorized merchants that use digital encryption. Should a security problem or issues of any other nature arise, users will find professional assistance at the telephone and chat support lines.
Another great advantage of using the prepaid cards over other payment methods at sports betting sites is the fixed amount of Paysafecard tickets. Efficient money management is possible as users can only spend a pre-determined amount of money and avoid depositing too much. This payment method has one more useful feature and this is the fact that it is available at hundreds of thousands of sales outlets for purchase. It can also be used at thousands of online stores, casinos, and sportsbooks.
Disadvantages of Sportsbooks with Paysafecad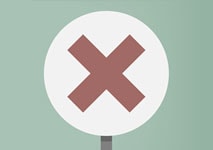 When using Paysafecard for making deposits at online sportsbooks, punters should have an alternative option for cashing out. The prepaid cards were designed only for making payments so they are not available for withdrawals. Therefore, before deciding on using them, you should take this inconvenience into consideration.
You should also keep in mind that although Paysafecard is up for sale in a total of 46 countries, it cannot be used for any form gambling in some of them. This includes, most notably, Turkey and the United States of America, where Paysafecard's PINs are not available at sports betting sites. You will not be able to use them at online casinos, bingo halls, or poker rooms, too. So, if you are based within these two countries and find a legal and reliable sportsbook on the Internet, you should look for another deposit method such as credit card or an e-wallet.
It is also recommended to check the limits and fees of every payment service you choose to use. With this method, the limits are quite low in comparison with credit cards, e-wallets, and even bank transfers so you should not be surprised if you are allowed to transfer only a couple of hundred dollars with Paysafecard. You will find more detailed information about this particular inconvenience in the sections below.
Remember that unlike bank transfers or transfers from credit cards, payments made from these cards cannot be canceled. It is essential to check any details of the transfer before you confirm it.
Paysafecard Used by Sports Betting Fans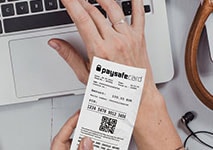 Before you use Paysafecards at sportsbook sites, you need to first find out which of these bookies have this option as a means of payment. Once you purchase a Paysafecard ticket in any of the denominations available (€10, €25, €50, €75 and €100), you will be able to instantly fund your sports betting account. To do that, you need to open the Banking page of the sportsbook and choose Paysafecard from the list of deposit options.
The only thing you need to do is enter the exact amount you wish to deposit and verify the transaction by providing the 16-digit PIN code of your Paysafecard. Once you confirm the transfer, the deposit will appear in your balance immediately. You can load all funds from the prepaid ticket at once or use the PIN for several different deposits. It is also possible to use multiple cards for one deposit (up to 10) if you wish to top up your account with more money.
Along with the regular prepaid Paysafecard tickets, the payment service provider offers several additional products. One of them is my Paysafecard account, which allows users to store all their card PINs in one online account. Registration is free and you only need to provide basic information and then pay over the Internet using only a username and a password. Another great alternative is the prepaid Paysafecard Mastercard. It can be issued to any account holder of my Paysafecard and used as a cash card at thousands of online stores or brick-and-mortar shops.
It is also important to take several limits into account before choosing to deposit with any of the Paysafecard products. The maximum amount you can deposit is €100 per transfer or when using multiple PINs, up to €1,000. The maximum amount of money you can have in your my Paysafecard balance is €5,000.
Paysafecard Fees and Processing Times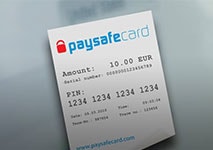 While using Paysafecard for depositing at sports betting sites is free, there may be some additional costs you should take into consideration. Indeed, the prepaid cards have no service fee – you only pay for the value of the voucher and the service will not charge you anything when loading funds into online sportsbooks. However, if you do not use your prepaid card for 12 months, a monthly administration fee of €3 ($2) will be deducted from its balance.
All applicable fees can be checked on the website of Paysafecard. One of them is the refund fee (when refunds are possible) of €7.50 deducted from the transferred funds. Whenever you make a transaction in a currency that is different from that of the card or the one registered for your account, you will need to pay an exchange rate fee between 2% and 4.04% of the transferred amount.
An important aspect of every single payment method is its usual processing time. With Paysafecard, the deposited amount appears in your balance within several minutes. This makes the method exceptionally convenient as it saves time and allows you to place bets immediately.
Conclusion
While many punters still consider prepaid cards regular gift certificates and most suitable for shopping and booking spa or movie theater tickets, they are so much more. If you choose to use Paysafecard for your favorite pastime on sports betting sites, you would enjoy great levels of security and anonymity. You will make free and instant deposits to your betting account without having to worry about bank transfers or credit cards with all their requirements and limitations.
Overall, Paysafecard could be an ideal payment option for those who want to deposit instantly but are not concerned with picking an additional method when cashing out their winnings. Registering and verifying a credit card, an online banking account and often even web wallets could be quite a demanding and time-consuming task. However, if you already have a convenient and reliable way to cash out, Paysafecard might prove the perfect choice.