Entropay is a popular online money transfer method, accepted by a huge number of online casinos and sportsbooks. This payment service differs from other widely accepted payment methods because it provides sports bettors with the option to set up a virtual debit card by Visa. The method is available globally in more than 120 countries and supports three of the most commonly used currencies, EUR, USD, and GBP.
Entropay was founded in 2003 and is operated by the Maltese-based Bank of Valletta. It has so far issued more than 8 million virtual cards. It is a great option for sports bettors since it offers high levels of security and quick deposits. In the following article, we shall cover in further detail how Entropay is used for online sports betting purposes and what its limits, fees, and processing times are.
How Entropay is Used for Sports Betting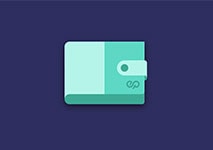 In order to add funds to your sports betting balance with this method, you first need to sign up for Entropay and create your virtual Visa card. The registration is quite hassle-free and can be completed in less than a minute. The next step in the process entails creating the actual virtual card itself. You need to give the card some kind of a nickname so we suggest you use something along the lines of "sports betting bankroll" to distinguish it if you set up multiple cards to use for different purposes.
When ready, you must top up your virtual card to generate its card number. You will immediately notice your virtual card looks pretty much the same as a standard plastic debit card, which is to say it has the owner's name on top, an expiry date, a 16-digit card number, and a 3-digit CVV.
You can fund your virtual card's balance by using an actual credit or debit card but transferring money from another virtual card in your wallet is also an option. The money will be credited to your Entropay card's balance immediately.
Entropay will also request verification of the debit/credit card you have topped up your balance with. Your physical card will be charged with a small fee for the purpose of generating an authentication code. This 6-digit code will appear on your online card statement and once you enter it in the settings of your Entropay account, you will be refunded for the authentication charges. The code is supposed to appear on your bank statement within 3 days.
Entropay cards are disposable allowing punters to delete them from their Entropay accounts but, of course, one can reload them repeatedly if they run out of money to bet with. The three main currencies supported by Entropay are GBP, EUR and the USD. Punters are allowed to create several cards which use different currencies. Depositing at an online sportsbook is shockingly simple with Entropay and in fact, does not differ much from funding one's account with a standard, physical debit card.
You enter the desired deposit amount and click on Entropay's logo (or Visa's logo if Entropay is unavailable at the sportsbook for some reason) in the cashier. Then you provide the card's number, expiry date, your name, and CVV and authorize the money transfer. The deposited amount will be available in your sports betting account's balance within seconds. Withdrawals are conducted in the same manner but are not immediate like deposits.
Pros of Entropay Sportsbooks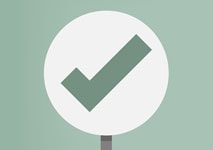 The simplicity of use is one of the biggest positives of choosing Entropay as a sportsbook deposit method. Registration takes seconds to complete and the virtual cards can be created instantaneously. Punters who have added money to their balance with a physical card will be relieved to find out the virtual one by Entropay works in precisely the same manner.
Unlike some prepaid methods, Entropay has established itself as a widespread banking option, supported for both deposits and withdrawals. It would be a rarity to find an online sportsbook of good standing which has not added the brand's virtual cards to its cashier section. Note that even if Entropay itself is not listed in the banking section of the online bookie, you can still process your deposit as long as the operator accepts Visa debit cards.
Sadly, some sports bettors lack the discipline necessary for exercising adequate bankroll management despite the fact this is one of the most important qualities in gambling and in life, in general. There is a risk for such punters to bet irresponsibly and chase their losses. However, there is no risk of massive overspending if they use Entropay since this is a prepaid debit card – it gives you access only to the funds available in it.
Also, deposits with Entropay are processed immediately. Even withdrawals are completed within smaller timeframes than those for some of the other banking methods accepted by online sportsbooks. Wide availability across hundreds of online betting sites also can be interpreted as a huge plus. Neither Entropay nor most online sportsbooks will charge punters for deposits carried out with this method.
Cons of Entropay Sportsbooks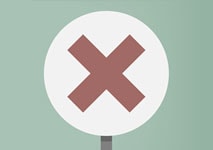 As reliable and efficient Entropay is, we can still point out several shortcomings of using this method for the purpose of online betting. As was explained earlier in the article, Entropay requires you to verify the physical card you want to use to top up your virtual one. This procedure is a bit sluggish in our opinion. One must allow 2 to 3 days for the code to appear on their online bank statement. This period can extend to a month if the punter does not have an online banking account and the code must be sent to them by standard mail. Some sports bettors may consider this verification an unnecessary hassle.
The other shortcoming of using Entropay is the limited number of currencies its virtual cards can be created in. The method supports only three currencies and although these are all rather widespread what happens if a punter is from a country like Japan, Australia or Denmark and intends to bet in their local currency? Even if they set up their online sportsbook account in said local currency, DKK for example, currency conversion will still be at hand which usually means additional expenses for the exchange.
Punters from some countries like Turkey, Israel, and the US are allowed to set up only Entropay Classic accounts which are available in USD only and cannot be used for online gambling purposes.
Entropay Sportsbooks Limits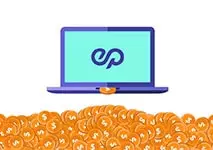 It is difficult to specify concrete deposit and withdrawal limits for Entropay since online sportsbooks allow for different minimums and maximums. That being said, Entropay can be used from low, mid, and high rollers alike due to its flexible limits. Low rollers will not struggle for long before they find an Entropay sportsbook with minimum deposit limits of $10. Some betting operators may offer an even lower minimum of $5. The upper deposit limits vary largely between operators. High rollers will be able to find sportsbooks with high limits of $100,000 for Entropay deposits.
Withdrawal restrictions also depend on the operator but many would limit them from $2,000 to $5,000 per withdrawal request. That being said, Entropay itself limits its transfers to $7,000 per transaction. High rollers will have to processes several deposits if they are looking to wager bigger amounts of money.
Entropay Fees and Processing Timeframes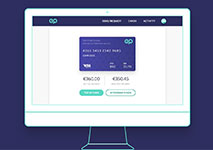 Most reputable sportsbooks are not in the habit of charging sports bettors for initiating payments with Entropay's virtual cards. Entropay itself does not charge extra for deposits but some fees apply when topping up your virtual card's balance. Whenever you add funds to your Entropay card via your credit or debit card, you will be charged 1% of the transferred amount as a fee. Transferring the funds from another virtual card comes with a flat fee of $0.20 (£0.10/€0.15).
Our observations are that these are some of the lowest fees punters are charged with when processing their payments online. While said fees are rather reasonable, punters from the low betting spectrum may not be too happy about that. This flat fee applies only to punters who reside in EU member states. Sports bettors from the rest of the world will be charged at a fixed rate of 4.95% when topping their virtual cards.
When one transfers their sports betting wins from their Entropay balance to a bank account, they will be charged between $2.99 and $14.99 for the transaction (or £1.99 to £7.99 and €1.99 to €9.99 for the other Entropay currencies). Other than that, withdrawals to your Entropay card will cost you 1.95% from the transferred amount.
Waiting times on withdrawals depend on which sportsbook you are making punts with, but generally speaking, your winnings will be with you 3 to 5 working days after the withdrawal request has been approved by the online sportsbook's staff.
It should be noted Entropay accounts can be upgraded from standard to pro where these limits are further increased.
Conclusion
Entropay is now widely supported by many reputable online sportsbooks so if you are interested in using this method for sports betting purposes feel free to check some of the gambling sites we have reviewed. Most of them would feature the brand's virtual cards in their cashiers.
The method is entirely safe to use at online sportsbooks since Entropay adheres to the highest standards of security and detection of fraudulent activities. Entropay allows for both deposits and cashing out of your sports betting wins which further adds to the convenience of punters.