Instadebit Sportsbooks
InstaDebit is an online e-wallet account system which allows you to transfer funds to and from online merchants and sportsbook services. Making payments through InstaDebit doesn't require you to furnish out your bank details to the services which gives to its users a fair level of desired anonymity for the sake of security while transferring money over the internet.
For using this service the user only needs to have a bank account and signing up requires only your basic identity and is free of charges. The account is functional within minutes of registering and you can start using it to manage the finances of your InstaDebit compatible sportsbook account. Being a licensee of the Trusty Privacy Program InstaDebit doesn't share the user's information with third parties.
Pros of Using InstaDebit at Online Sportsbooks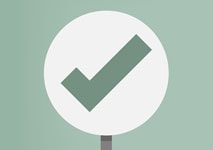 As InstaDebit is one of the easiest ways of making payments to online sportsbook accounts most people looking for a fast, safe and convenient way of fund transfer for gambling go for it. Once you have completed the initial setup, you can deposit or withdraw funds from these sportsbooks through InstaDebit at the click of a button. Using this service is almost as easy as if it was an online debit card and all transfers from and to the sportsbooks are made instantly which means that users can have funds available in their gambling accounts as and when they want them without delays.
Additionally, there are other benefits to using InstaDebit that are not to be overlooked. For starters, the service is free to set up and it does not charge transaction fees. As a result, you will not have to sacrifice any portion of your deposit to InstaDebit. Free payment methods are not that common and when we finally find a good one that does not charge anything it only increases its value.
Furthermore, using InstaDebit comes with a good number of security options that will help you maintain your anonymity on the Internet. This is of vital importance in today's age of technology and any user who realizes this will greatly appreciate these features. Additionally, users will also have at their disposal a customer service team, ready to assist them during all hours of the day.
Cons of Using InstaDebit at Online Sportsbooks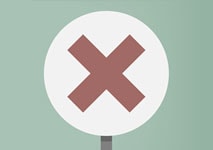 One of the possible problems that can get in your way of using InstaDebit is that your bank may not be partnered with the service. Unfortunately, InstaDebit will not work with just any bank; the two need to have forged a partnership and your bank needs to have an active online banking component. While InstaDebit has extended its business on a global scale, there are plenty of smaller banks that do not work with them and thus, their customers cannot access the InstaDebit service.
Another potential downside is that online banking is not that popular as other payment services in the online gambling industry and as a result, not that many websites support it. This is a crying shame considering that InstaDebit is quite a solid service, but it is what it is.
There is little to dissuade you from using InstaDebit to place punts at online sportsbooks. The service is built with simplicity and efficiency in mind, making it a great way to control your sportsbook bankroll.
InstaDebit Used by Punters at Online Sportsbooks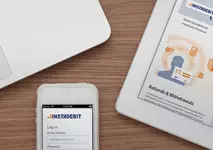 InstaDebit is one of the few online payment methods that are suitable for just about any kind of user. Since there are no fees and the transactions clear instantly, there is nothing stopping anyone from using this payment service, so long as the gambling website supports it.
Casual punters have the opportunity to make full use of their deposit, since it will not be charged a commission, thus increasing their betting potential. Moreover, InstaDebit does not seem to have any minimum limit, therefore anyone can deposit as much or as little as they want.
Mid-rollers and high-rollers should be especially pleased by the service that InstaDebit offers as it will not limit the sums that they may wish to deposit. Granted, there will still be some limitations imposed by the sportsbook, but that is a different problem altogether.
InstaDebit Taxes, Deposit and Withdrawal Times and How They Affect Profit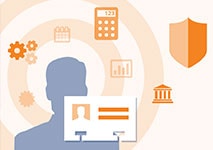 The only way to transfer money into an InstaDebit account is through direct bank transfers and no other ways such as credit or debit cards are allowed. You can do so from around 27 given countries in Europe. The currently accepted currencies for InstaDebit accounts are British Pounds, Euros, US Dollars and Canadian Dollars.
Depositing money to your InstaDebit account or into your sportsbook accounts from the InstaDebit account is free of cost, however, you will be charged 1.5 units of the currency which you have deposited while making withdrawals from the InstaDebit account. As withdrawal of money from the service takes place through bank transfers, you need to provide or register your bank account prior to the transactions. The funds may take a couple of days to show up in your bank account after giving a withdrawal request.
With InstaDebit, you can freely transact as much as you wish in a timely and secure manner. Moreover, due to the lack of limits, your betting habits will not be affected by the service.
Conclusion
When all is said and done, InstaDebit has the potential to be the payment service of choice for many online gamblers out there. It allows for instant deposits and relatively speedy withdrawals, all without having to pay a cent in fees. InstaDebit is excellent for those who do not wish to be bogged down by commissions and slow transaction times.
Moreover, the additional security features implemented in the service will protect your personal and banking information from prying eyes. The only aspect in which InstaDebit fails to satisfy is in the number of gambling websites that support it. But if you do manage to find the right sportsbook that accepts payment via InstaDebit, then we highly recommend trying out the service.