ecoCard is a kind of virtual debit card that is prepaid whose services are provided by the ecoCard Ltd. It was established in 1998 by the Com Tec Co Group with its headquarters located in Luxembourg. The ecoCard is a flagship product of the company and can be used just like a regular credit card along with additional benefits like enhanced security and privacy and offers the convenience of being completely online.
After signing up with ecoCard you can easily access your account through secure online connections. The interface for banking on the website is also very detailed and user-friendly and gives you a summary of your account information. This virtual debit card is also very widely accepted at many online sportsbook sites for safe and easy money transfers.
Pros of Using ecoCard at Online Sportsbooks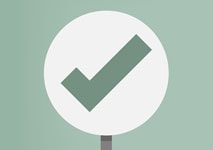 ecoCard allows users to make secure online money transactions on sportsbook sites without the fear of their credit card information being stolen. ecoCard acts as a great mediator in one's interaction with online betting sites as one doesn't have to give one's personal banking information to these sites, it is done by ecoCard which ensures optimal safety for the users. There are virtually no payment rejections and the transaction fee charged is minimal.
Using an ecoCard comes with the added benefit of great security features that keep your transactions away from prying eyes. The level of security that each ecoCard entails is commendable and it is certainly appreciated by gamblers. In today's age of financial fraud and identity theft, having too much security is never a concern. An ecoCard allows users to make safe and reliable transactions on the Internet and since it is kept separate from your personal bank account, you never need to worry about it becoming compromised.
Last but not least, the transaction speeds of ecoCard are some of the best in the industry. When you use this service you will be able to rely on instant deposits, giving you immediate access to your funds. Unlike bank transfers or checks, ecoCard allows you to instantly get into the action and place bets on your favorite sports teams. Withdrawals from your sportsbook bankroll to your ecoCard are also possible, though it may take several business days for the transaction to clear.
Cons of Using ecoCard at Online Sportsbooks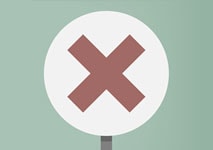 Despite all of the good aspects of ecoCard, there are certain negative ones that we must also shed light on. For starters, the number of online sportsbooks that accept ecoCard is not terribly long. While there certainly are online gambling websites that support ecoCard transactions, this payment method is not as popular as some of the major ones and therefore, the pool of gambling websites that you can frequent with an ecoCard will be significantly smaller.
If you do find an online sportsbook that supports ecoCard, then we recommend that you go for it. In most cases, online sportsbooks that have the resources to support less popular payment methods like ecoCard are usually larger brands that have been tried and tested by the online gambling community. Such websites usually have much to offer you in the way of betting markets and promotions.
There are not too many downsides of using ecoCard. It is fast, reliable and relatively cheap to use.
ecoCard Used by Punters at Online Sportsbooks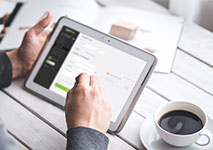 ecoCard can be used by a variety of different punter types at online sportsbooks, though certain users may get more value from the service than others. For example, casual players can easily fit within the designated transaction limits and make payments while still not reaching the cap. Moreover, the service does not charge too much per transaction and it will hardly affect a casual punter's bankroll. Mid-rollers, on the other hand, can make the transaction limits work for them, though it may require some workarounds. Moreover, their betting habits are complemented the best out of all player types by ecoCard. Mid-rollers will be able to use the full extent of the service, without missing out on too much or sacrificing any aspect of their gambling sessions.
High-rollers are, as always, somewhat difficult to accommodate. The maximum daily transaction that can be made via an ecoCard is $2,500 for Gold Members or higher. For some players, this might simply not be sufficient and if that is the case, then we can only recommend that you at other payment services.
ecoCard Taxes, Deposit and Withdrawal Times and How They Affect Profit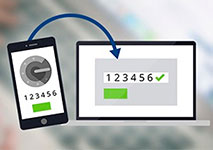 Depositing money to your ecoCard account is a very easy process. Just browse through the money deposit section of your ecoCard account and from the list of banks and deposit options shown select the one of your choosing. The deposits from your bank accounts to your ecoCard are subject to individual bank's policies and you may be charged some fee accordingly.
You can fund your ecoCard through either wire transfers or directly through deposits from your bank account. Using ecoCard does not require any registration or membership fee as is the case with many e-wallets. However, you may have to pay some fees to your bank when depositing money in your ecoCard account. Withdrawals from your ecoCard also require you to pay a certain percentage of the transaction as a fee.
There are two options for withdrawal of funds; you can either choose a wire transfer or get a bank check made.
Conclusion
Overall, ecoCard is a great and reliable payment service that is certainly worth your while. Using this payment solution, you will be able to fully control your online bankroll and easily engage in sports betting. ecoCard offers users quick and simple transactions, although the service suffers from low support from online sportsbook and other gambling websites.
Moreover, the transaction limits might not be to the liking of certain players, being seen as too low. If you can find a good sportsbook that supports ecoCard and live with the designated limits, then we recommend that you give this service a chance, as it certainly has a lot to offer you.