PayPal is one of the most used and recognized methods of payment for online merchants which include almost all sportsbooks on the net. As a customer, you don't need to have a PayPal account to make payments using the service. It is the main mode of payment for eBay which goes to say how popular it really is throughout the world.
Paypal accepts a large number of currencies from countries around the globe which also adds to its global appeal. Moreover, it is one of the primary ways that gamblers prefer to control their bankrolls at online sportsbooks. That is exactly what we will explore in this article.
Pros of Using PayPal at Online Sportsbooks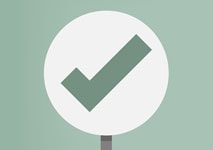 As PayPal has over the years shown restraint on providing transaction services to online sports gambling sites, there are some sportsbooks that will be excluded from its list of supported sites. By choosing PayPal as their payment method for sportsbooks players are ensured that they will receive the best quality and techniques of online funds transfer. This is one of the best overall means of payment for sportsbooks and one of the most reliable as well.
You only need an email ID and a credit card for using PayPal. It asks for your postal address and telephone number as well when signing up and that's it. If you want to use your credit card for making these payments, you will need to verify your card details after which PayPal will charge $1.95 from your credit account. Now when you need to fund your sportsbook account using PayPal you won't need to provide the site with the card details and can instead do make the payments indirectly through PayPal which is internally connected to your credit card. You can also opt to fund your PayPal account through direct bank transfers if you don't have a credit card or don't wish to use it for the purpose. Your personal information is not revealed to any online merchant or a third party making all transactions more safe and secure. Users can also transfer funds directly from one PayPal account to another.
Cons of Using PayPal at Online Sportsbooks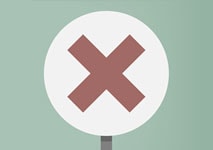 Naturally, PayPal does not pose the perfect solution, as there is no such thing. Therefore, we need to look at the negative aspects of this payment service. PayPal is somewhat notorious for having a difficult withdrawal procedure when a user wishes to transfer their money back to their personal bank account.
This does not affect everyone, though certain users report that they have had to provide extensive verification to request a withdrawal, even more than PayPal usually requires. While this is nothing out of the ordinary, it could be a hassle to complete this procedure.
Aside from that, the only other negative aspect of PayPal are the fees that users pay for every transaction. While these are a necessary evil, we believe that certain services have better pricing schemes and in some rare cases, PayPal charges can be somewhat excessive.
We can recommend that you look at all aspects of the service and decide for yourself whether or not it is worth paying for.
PayPal Used by Punters at Online Sportsbooks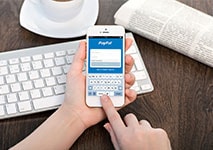 PayPal has some of the best transaction limits when compared with other payment services, making it suitable for a wide range of users. The low fees also make it possible for anyone to utilize the service to its full extent. Casual gamblers will have no issues using PayPal and the fees will not eat into their small deposits.
Mid- and high-rollers will appreciate the wide transaction limits and the speed with which transactions are handled. Moreover, the same players will also have the opportunity to place bets as high as they wish, again due to the high deposit limits. This means that PayPal will be more than good enough for the majority of online gamblers.
It is rare to see a payment solution capable of satisfying the needs of all gambler types but PayPal is one of the few that does exactly that. It is not hard to imagine why it has remained so popular with the gambling community over all these years.
PayPal Taxes, Deposit and Withdrawal Times and How They Affect Profit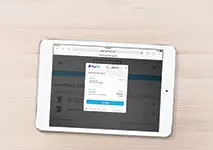 When it comes to making transactions, you will find that PayPal is one of the most efficient payment methods out there. Deposits are processed within a matter of seconds after you confirm the transfer. Withdrawals, on the other hand, will usually take several hours to clear and for the money to appear in your PayPal balance.
In terms of fees, PayPal has several of those that you will have to pay. Making a payment from your PayPal account is free, however, receiving money will incur a charge of up to 3.5% of the total sum. This is something to consider when receiving your winnings from the sportsbook. This is not too large a sum and it will not affect your bottom line in any significant way.
Withdrawals requests can take up two business days to be processed by the sportsbook staff and the time frame that we mentioned above will only come into effect after the gambling website confirms the payment.
Conclusion
To conclude, PayPal is an efficient and convenient payment service that stands leaps and bounds above much of its competition. It is widely supported and offers users unmatched quality of service. With PayPal, one could make instant deposits to their sportsbook bankroll and immediately place a bet on their favorite team.
Furthermore, withdrawals can be issued to PayPal users and they are usually processed within a few hours. There are some fees associated with the service, but it is to be expected, considering what you receive in return. Due to the widespread support that PayPal enjoys, you will be able to utilize it at a large number of online sportsbooks. With all of this mind, we cannot help but recommend this iconic payment method to you.